Once your lawyer in Baltimore helps you secure your disability benefits , you should continue to receive them for as long as you meet the eligibility criteria. There are a few things that can cause your benefits to be terminated. First, know that while on disability, you're responsible for promptly reporting whether your medical condition improves or whether you return to work. If your health improves to the point at which the Social Security Administration (SSA) no longer considers you to be disabled, then your benefits will be terminated. The SSA will periodically review your case to assess whether you are still disabled.
It's possible to return to work without automatically forfeiting your disability benefits. The SSA refers to this as a "work incentive." It's designed to encourage benefit recipients to test their ability to work, while still having the safety net of benefits. If you are able to return to a level of work that gives you substantial earnings, then you'll no longer receive benefits. How the SSA defines "substantial earnings" is subject to change over time—you can consult your lawyer about the current regulations.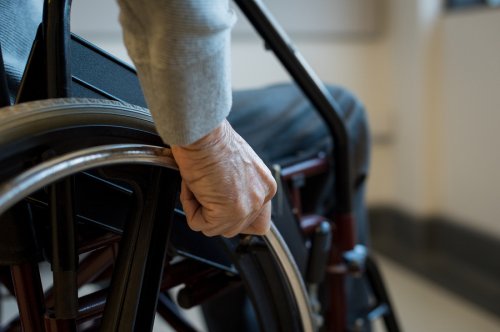 Getting arrested on suspicion of drunk driving is a serious matter. A DUI conviction can lead to many more problems than simply a fine and some time behind bars. If you're convicted, you could face long-term consequences, including higher insurance rates and problems finding a job due to your criminal record. It's in your best interests to get in touch with a DUI lawyer in Baltimore as quickly as possible. Remember not to answer any of the police officers' questions about your alcohol use until you speak with a lawyer.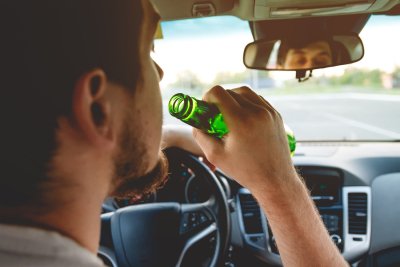 What insurance problems may occur after a DUI conviction?
It's common sense that your motor vehicle insurance premiums would increase considerably after a DUI conviction. After all, drunk drivers are often repeat offenders, and having this type of criminal history substantially increases the risk of a major car wreck. Some people convicted of DUI find that their current auto insurance carrier refuses to renew the policy, forcing them to look elsewhere for a company that will accept a questionable driving history. But beyond auto insurance, DUI convictions can have an impact on other insurance policies, such as life insurance. After a DUI conviction, you may have a hard time finding a life insurance carrier that will insure you. If you do, you can expect to pay high premiums.
Why do life insurance companies care about my criminal record?
Life insurance companies care about your DUI conviction because it speaks to your overall health and safety. They know that drunk drivers are likely to be repeat offenders, which means there is a possibility that you will die in an alcohol-related crash before a term life policy expires. Drunk drivers are also considered to be risk-takers who may be more likely than the average person to engage in other dangerous behaviors. Furthermore, convicted drunk drivers are more likely than the average person to have existing health problems that may shorten life expectancy, such as cirrhosis or liver cancer.
What about life insurance policies that don't require a medical exam?
Many convicted drunk drivers assume that life insurance policies that do not require a medical exam will extend coverage at a reasonable premium. However, even if a carrier doesn't require an exam, it will still check your DMV record.

Wounded warriors may qualify for many different types of benefits, but it's often difficult to navigate the red tape required to receive them. If you are an active duty or retired military servicemember, it's in your best interests to consult an attorney in Baltimore, especially if you also qualify for Social Security disability benefits . Many servicemembers are unaware, for instance, that it is indeed possible to receive both military pay and Social Security disability payments.
You may have heard that receiving income other than disability benefits can disqualify you from receiving disability payments. But in fact, the determining factor for military servicemembers is the extent of the work activity, rather than the amount of military pay. This means that even if you're on limited duty or if you're working in a therapy program, it's worth your time to apply for Social Security disability benefits with the help of an experienced attorney.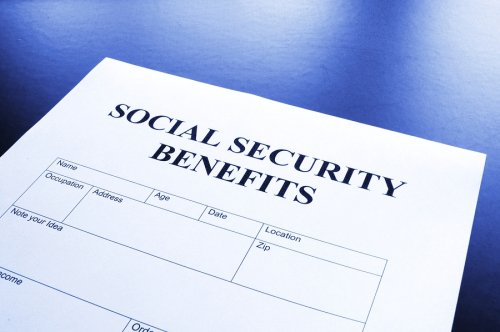 Workers' compensation law in Baltimore and throughout Maryland requires most employers to provide coverage for their employees in the event of a workplace accident that results in injury. If you're an employee, it's important to understand your legal rights regarding workers' comp . You can consult an attorney if there are any uncertainties about your right to receive benefits or about the process of filing a claim.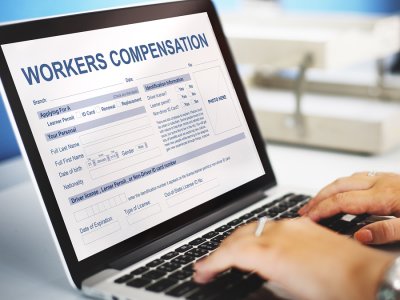 How should I report an accident?
In the aftermath of a serious accident, your first priorities should be your safety and health. However, it's also crucial to report the accident right away. This is different from filing a workers' compensation claim. If your company has established guidelines for reporting a workplace accident, you should follow them. Otherwise, contact your human resources representative or supervisor to report the incident. Be sure to get a copy of the written accident report.
Will workers' comp cover all of my losses?
If you are eligible for workers' comp, all of your related medical bills will be paid. This includes expenses for diagnostics, treatment, pharmaceuticals, and rehabilitation. You will also receive a portion of your lost wages following an unpaid three-day waiting period. However, if your doctor states that you are still not able to return to work after 14 days, your workers' comp payments will retroactively include pay for those first three days.
The workplace accident was my fault. Am I disqualified from receiving benefits?
Not necessarily; workers' compensation is a no-fault insurance system. Even if you made a mistake that led to the accident and your injuries, you can still receive benefits for your lost wages and medical expenses. However, intentionally self-inflicted injuries are not typically covered. Some claims may also be rejected on the basis of drug or alcohol use.
What happens if my claim is contested?
An employer or the workers' comp insurance carrier may contest the claim. If this happens, the party will inform the Maryland Workers' Compensation Commission of these objections in writing. The party will also likely inform you or your attorney directly. When a claim is contested, the Commission schedules a hearing.
You may already know that workers' compensation can cover your medical expenses and some of your lost wages while you're recovering from a covered workplace injury. But what happens if you become permanently disabled? Because every worker's situation is unique, it's best that you consult a workers' compensation lawyer in Baltimore. Your attorney can review your case, discuss your legal rights and options, and answer any questions you may still have.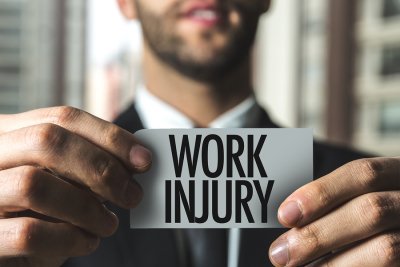 Workers' Comp Eligibility
If you haven't yet filed a workers' comp claim, you can meet with an attorney to learn whether your injury is likely to be covered by workers' comp insurance. If you've already filed a claim and it was denied, you should seek legal counsel promptly to discuss filing an appeal. Like other types of workplace injuries, a permanent disability can only be covered by workers' comp if the injury was sustained during the course of the job. It may have occurred at the jobsite or elsewhere. For example, if you were driving a company truck and were involved in an accident, a permanent injury arising from that accident should be covered. Workers' compensation is a no-fault system. This means that as long as you did not intentionally injure yourself, the injury should be covered regardless of whether you made a mistake that caused the accident. However, your permanent disability may not be covered if it can be proven that you were drinking or using drugs at the time of the accident.
Permanent Disability Benefits
In a few cases, a worker's injury may be quickly categorized as being a permanent injury. For example, an incurable spinal cord injury can cause irreversible paralysis. In most cases, workers are not eligible for permanent disability benefits right away. They may still receive workers' comp benefits during their recovery period. However, a worker isn't considered to have a permanent disability until he or she has reached maximal medical improvement (MMI). MMI occurs when a physician determines that a patient is unlikely to improve further. At this point, if you still have lasting impairments, you may be eligible for permanent disability benefits.

Compensatory damages comprise the monetary award that is intended to compensate a car accident victim for his or her losses. When you visit a car accident attorney in Baltimore to discuss your case, he or she will advise you to keep careful track of all of your expenses that stem from the crash. You should document these expenses so that your injury attorney can prove your losses in court.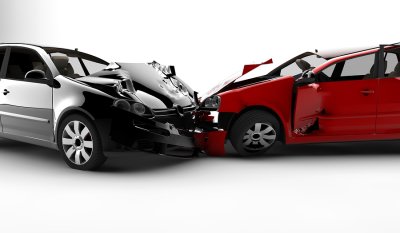 Medical Care
A car accident lawsuit typically requests compensatory damages for the plaintiff's medical expenses. Severe car crash injuries can result in exorbitant medical bills, which may include the cost of diagnostic testing, hospitalization, specialist consults, surgery, and other medical treatments. Damages can also include the cost of purchasing or renting durable medical equipment, co-pays for medications, and expenses for physical therapy sessions. Plaintiffs should save all medical bills and receipts.
Property Damage
Car repairs or the replacement of a totaled vehicle can be added to the amount of compensation sought by a car accident lawsuit. The plaintiff can either be reimbursed for the necessary repairs or paid the equivalent of the fair market value of the lost property.
Lost Wages
It is not uncommon for car accident victims to miss time at work because of the accident and their recovery. Plaintiffs should thoroughly document their lost wages in order to request full compensation. Sometimes, a plaintiff might also seek compensation for the loss of future earning capacity. This applies in cases in which the plaintiff is expected to be permanently disabled-either partially or completely.
Pain and Suffering
Accident injuries can result in significant physical pain for victims. Some of them may even develop chronic pain because of their injuries. A personal injury lawsuit may seek reasonable compensation for the plaintiff's pain and suffering, which might be documented by medical records and prescriptions for pain medications.
Emotional Distress
In particularly severe accident cases, plaintiffs might have the grounds to seek compensation for their emotional distress. Emotional distress can refer to any psychological injury that resulted from the accident, such as post-traumatic stress disorder (PTSD), insomnia, depression, or anxiety disorders.

Car accident injuries vary widely in their severity. In some cases, survivors are expected to suffer from permanent disabilities. If you've sustained severe injuries in a car accident in Baltimore, it's time to contact an injury lawyer. Your attorney will need access to your medical records and related documents. Then, your injury lawyer will explain your legal rights and discuss your options for securing compensation for your permanent disability.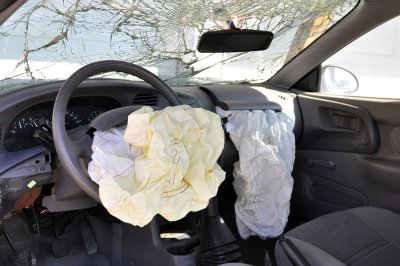 Filing a Car Accident Lawsuit
After a car accident, it's common for survivors to secure compensation by filing a claim against the other driver's insurance carrier. In the case of catastrophic injuries that lead to permanent disabilities, the settlement offered by the insurance company may not be enough to fully compensate you for your current and future medical expenses, lost wages and loss of earning capacity, and other losses. Instead, your injury lawyer may recommend filing a car accident lawsuit. Your lawyer might ask that an independent evaluator calculate the total damages, based on your work and earnings history, your anticipated future medical needs, and similar factors. A successful jury award or out-of-court settlement can give you the money you need to support your family and provide for your medical needs despite your inability to work.
Filing a Social Security Claim
In addition to filing a car accident lawsuit, you may be eligible to pursue Social Security disability benefits . Since these claims are often initially denied, it's a good idea to let your injury lawyer handle your Social Security case right from the start. First, your lawyer will consider whether you meet the definition of disability under the Social Security eligibility rules. You can only recover disability benefits if you have a total inability to work and your condition is expected to last for at least one year or to result in death. If you meet this eligibility requirement, then your lawyer will consider whether your disability is on the list of disabling conditions and whether your disability interferes with basic work-related activities. These are all factors that will be considered when your disability claim is reviewed. Even if your claim is initially denied, you do have the right to file an appeal.

Lifting injuries are some of the most common types of injuries acquired in the workplace . If you've already sustained a workplace injury, you can contact a workers' compensation lawyer in Baltimore for help obtaining workers' comp benefits or filing a workers' comp lawsuit. In the meantime, watch this featured video to learn how to lift heavy objects properly and reduce the likelihood of encountering workers' comp issues in the future.
This video features a chiropractor who demonstrates how to stand close to the heavy object, bend at the knees, and keep the back straight before firmly grasping and lifting the object. He stresses the importance of never rotating the trunk while lifting or carrying objects; instead, turn your whole body. Following these simple guidelines can greatly reduce the stress on your lower back and prevent orthopedic injuries.

Car accident injuries range considerably in severity and type, but many of them have the potential to cause long-lasting or permanent disfiguration. If your doctor expects you to have permanent scars from your car accident injuries, be sure to inform your injury lawyer of this development. When filing an accident injury lawsuit in Baltimore, your lawyer may seek compensation for your permanent disfigurement.
After you recover, you might consult a cosmetic surgeon to discuss procedures that can help minimize your scarring. It's important to keep track of all of your expenses pertaining to the disfigurement, including surgeon consultation fees and operating costs. Your lawyer may be able to recover compensation to cover these costs for you. Permanent disfigurement can also be a factor in seeking damages for psychological injuries. You might consider visiting a mental health counselor or psychologist. During a trial, these types of expert witnesses might testify regarding your psychological injuries that have resulted from your permanent disfigurement.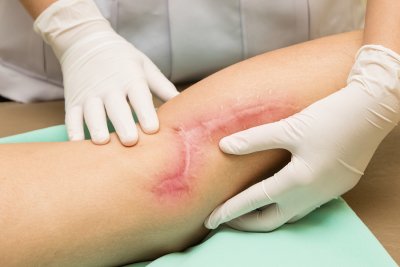 Car accidents can occur anywhere at any time and sometimes it's difficult to pinpoint an exact cause. However, determining the cause and contributing factors to a car accident that occurs in Baltimore is an essential step in the recovery process. This is because a car accident lawyer will need to assess liability for the crash to help the victims recover maximum compensation for their injuries and other losses. Police reports are often very helpful in uncovering crash-related issues such as the following.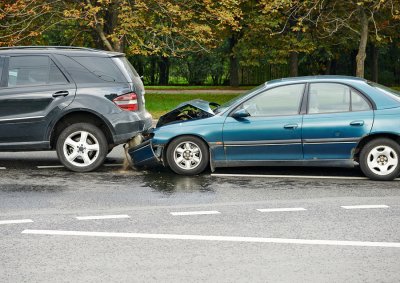 Teen Drivers
Drivers aged 16 through 19 are most at risk for a crash compared to all other age groups. In fact, according to the Centers for Disease Control and Prevention (CDC), 2,163 teens in the U.S. were killed and 243,243 were rushed to the ER for serious injuries because of motor vehicle crashes that occurred in 2013. The CDC further notes that young drivers aged 15 through 24 comprise just 14% of the U.S. population, yet they are responsible for 30% of the total costs stemming from motor vehicle crashes. Male teens represent the highest risk and this risk increases further when male passengers are in the car. The presence of passengers of either sex in a car driven by a teen driver of either sex is also a significant risk factor for a crash. This could be because teens are more likely to try risky driving behaviors when their peers are present and/or because passengers are a considerable source of distraction while driving. The risk associated with teen drivers is also attributed to their relative inexperience with handling a car.
Driving Distractions
In addition to the distracting influence of passengers, there are many other sources of distraction that can contribute to car accidents. It's common knowledge that cellphones, GPS devices, and other electronic gadgets can easily distract a driver. However, many other activities can be incredibly distracting, such as eating and drinking, grooming, rubbernecking at crash sites and at billboards, reaching for fallen objects, and even daydreaming.
Busy Roadways
Another factor that can increase the risk of a crash is a very busy roadway. Experienced drivers already know that they ought to exercise greater caution during rush hour traffic, but sometimes even the most cautious of drivers can forget to check a blind spot before changing lanes. During rush hour, it's particularly important to actively and continuously monitor the changing traffic patterns.