You may already know that workers' compensation can cover your medical expenses and some of your lost wages while you're recovering from a covered workplace injury. But what happens if you become permanently disabled? Because every worker's situation is unique, it's best that you consult a workers' compensation lawyer in Baltimore. Your attorney can review your case, discuss your legal rights and options, and answer any questions you may still have.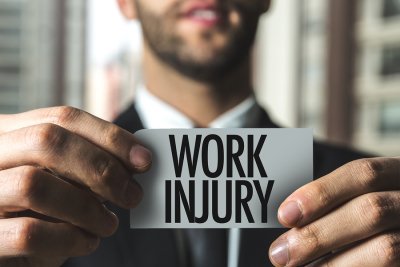 Workers' Comp Eligibility
If you haven't yet filed a workers' comp claim, you can meet with an attorney to learn whether your injury is likely to be covered by workers' comp insurance. If you've already filed a claim and it was denied, you should seek legal counsel promptly to discuss filing an appeal. Like other types of workplace injuries, a permanent disability can only be covered by workers' comp if the injury was sustained during the course of the job. It may have occurred at the jobsite or elsewhere. For example, if you were driving a company truck and were involved in an accident, a permanent injury arising from that accident should be covered. Workers' compensation is a no-fault system. This means that as long as you did not intentionally injure yourself, the injury should be covered regardless of whether you made a mistake that caused the accident. However, your permanent disability may not be covered if it can be proven that you were drinking or using drugs at the time of the accident.
Permanent Disability Benefits
In a few cases, a worker's injury may be quickly categorized as being a permanent injury. For example, an incurable spinal cord injury can cause irreversible paralysis. In most cases, workers are not eligible for permanent disability benefits right away. They may still receive workers' comp benefits during their recovery period. However, a worker isn't considered to have a permanent disability until he or she has reached maximal medical improvement (MMI). MMI occurs when a physician determines that a patient is unlikely to improve further. At this point, if you still have lasting impairments, you may be eligible for permanent disability benefits.