Auto Accident Attorney in Glen Burnie
Fighting for What You Deserve After an Auto Accident
When you've been injured in an auto accident, you need an attorney on your side to untangle all the details and fight for your compensation against responsible parties. Attorney Jack J. Schmerling in Glen Burnie, MD, offers the legal representation, services, and solutions you need to get the compensation you're entitled to under the law. Whether you're ready to settle your case or take accountable drivers and their insurance companies to court, Attorney Schmerling will be your advocate and get the resources you need to make your recovery easier. Our firm gives you an aggressive defense against low-ball tactics, legal loopholes, and more. We know you've suffered enough, so we fight to provide you with optimal compensation, unrivaled legal representation, and superior support. Contact us today for your free legal consultation and let us stand with you after your auto accident case.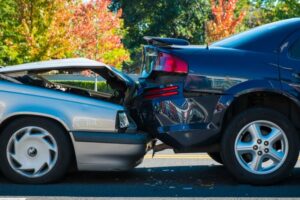 Types of Car Accident Cases We Handle
Auto accidents can cause havoc in your life. You may not be able to work. You may be experiencing constant pain and suffering as a result of your injury. You may not have a vehicle at your disposal to do the errands you need to live. Our law office can help you get through these times by fighting for the monetary compensation you need. We handle all the details, from collecting information about the accident to building your case to representing you against insurance companies in court. We simplify an already complex process and prevent culpable parties and entities from prolonging hearings, trials, and payments longer than they should. For more than 40 years, Attorney Jack J. Schmerling has helped thousands of drivers get the restitutions and resources they were entitled to under the law, and our firm can help you too. The Law Office of Jack J. Schmerling handles a wide range of auto accident cases, including:
Car Accidents
Motorcycle Accidents
Bus Accidents
Distracted Driving Accidents
Interstate Accident/Interstate Trucking Accident
And more
What to Do If You Are Involved in an Auto Accident
After an auto accident, it is essential to contact the right attorney to defend you and represent your interests in a court of law. When you are not at fault for the accident, there are various forms of compensation you are entitled to from trial awards or negotiated settlements. Before you contact our law firm, however, there are several steps you should take, immediately after the accident, to construct the best legal case possible. These steps include:
Assess the Situation: Safely exit the vehicle if you can and evaluate the scene. If possible, remove your vehicle from the roadway. If there are injured persons, do not attempt to move them or your vehicle. Immediately call 911 and provide all possible medical attention to treat any wounds or injuries.
Gather Information: Try to find witnesses who saw the crash and keep them with you until the authorities come and they can give their statements. Get names, contact information, and insurance details from the other drivers and passengers involved in the accident. Be sure to obtain the names and badge numbers of any police officers on the scene, as well as their report number. It can also help to get the year, make, and model of the other vehicles, as well as draw a diagram of the scene. It may be a lot of information to take down all at once, so text or email yourself at the scene to ensure complete accuracy.
Cooperate with the Authorities: Cooperate with police and emergency personnel, provide them with as much information as you are sure of, and never admit fault. You don't have all the facts, and you may be confused about the accident.
Get a Medical Evaluation: It is essential to get a professional medical evaluation, even if you don't feel like you have serious injuries. Many conditions or injuries don't present themselves right away. Knowing you are safe or injured can only strengthen your case and help you recover.
Talk to An Attorney: Finally, talk to our law firm before calling your insurance company. If you do speak to your insurance provider, refuse to have your conversation recorded. We will walk you through exactly what to say to present the strongest case possible.
What Can Our Auto Accident Attorney Do For You?
An auto accident is a traumatic event that breeds more questions than answers. What happened? Who is going to pay for my wrecked vehicle? How am I going to work? All of these issues need solutions, and that is where our firm can help. The Law Office of Attorney Jack J. Schmerling can guide you through the aftermath of an auto accident to get the compensation you need. We will help you understand your rights, examine your existing insurance, and secure income for you while you recuperate. Our firm files demand letters to insurance companies requesting compensation, prepares intelligent defense in case of trial, and helps you take your life and health back during your recovery. Attorney Schmerling has more than 40 years of experience with the law and will always use that experience to treat you like more than a number and win. Contact us today to schedule your free consultation.
Contact Attorney Jack J. Schmerling for Auto Accident Representation
If you've been in an accident, shock and pain may make your judgment cloudy or impulsive. Make your first phone call to Attorney Jack J. Schmerling before you make any decisions. Our firm will guide you and help you get the compensation you need from responsible partners and facilitate the best recovery possible without worrying you about income, lost wages, or medical bills. Contact us today to schedule your free legal consultation.