Resort and Hotel Injury Lawyers in Baltimore, MD
We Are Your Attorney for an Injury at a Resort
Hotels and resorts are designed to provide guests with a relaxing getaway. Unfortunately, these vacation establishments are not immune to hazards. If you or a loved one has been injured at a hotel or resort, Jack J. Schmerling, Attorney at Law in Baltimore, is here to provide you with the legal representation you need as a premier resort and hotel injury lawyer.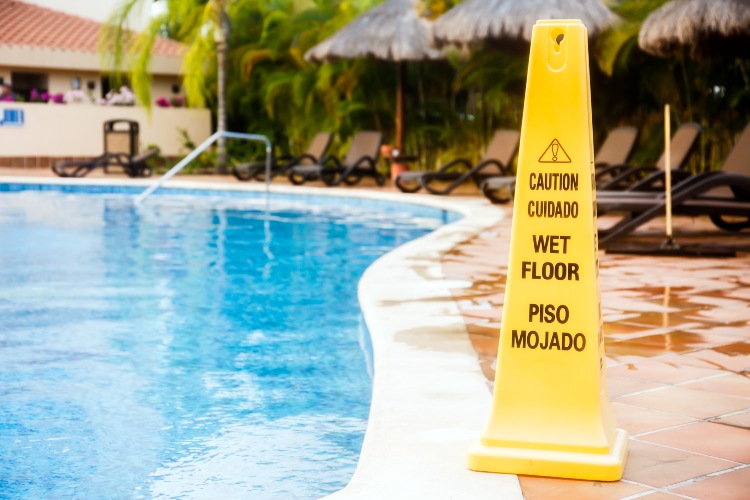 Understanding a Hotel or Resort Injury
There are many types of vacation injuries one may experience due to a criminal act, negligence, or an unpreventable accident. Furthermore, a vacation injury can occur anywhere, including hotels, resorts, motels, extended stay facilities, bed and breakfasts, and even amusement parks.
Vacation Injuries Caused by Negligence
Vacation injuries caused by negligence vary greatly. These injuries may be a result of negligent management behavior, maintenance inefficiencies, or the result of an unpreventable accident. That's why it's imperative to contact a resort and hotel injury lawyer following a vacation accident to determine whether you have the legal grounds to recover compensation for the damages incurred.
Swimming Pool Injuries
Swimming pools and hot tubs are common locations for injuries. Injuries that take place around the pool may include:
Slip and falls due to wet floors or insufficient signage
Drowning or injuries as a result of having no lifeguard on duty
Injuries from diving in shallow water or misusing pool equipment
Improper Maintenance
Improper maintenance is a form of negligence that can result in severe injuries. Improper maintenance may include faulty gym equipment, hazards within guest's rooms that lead to falls, such as poorly fenced balconies, failure to uphold health codes in dining areas, or inadequately lit hallways or stairwells, amongst many other potential dangers.
Criminal Activity
In some cases, a vacation injury may be the fault of another guest, as resorts and hotels are not immune to crime. When vacation destinations fail to take the necessary measures to protect their establishment, criminal acts such as physical or sexual assault can occur, leading to severe bodily and mental injuries.
Resort Injuries and Accidents
Resort injuries and accidents can happen suddenly and for many different reasons, including the following:
Slip and fall accidents
Injuries due to negligent property maintenance
Inadequate medical attention following an injury
Crime-related injuries as a result of insufficient security
The Responsibilities of Resort Owners & Operators
Owners and operators of resorts and hotels are responsible for ensuring their guests are protected. It is their duty to ensure their grounds are hazard-free and well-maintained, following diligent safety standards. Furthermore, their job is to alert guests of potential dangers on the property, such as concealed hazards that guests may otherwise overlook.
The Importance of a Vacation & Resort Injury Attorney
When resort or hotel owners fail to keep their guests safe, it's imperative to pursue the assistance of an experienced resort and hotel injury lawyer to hold them accountable for their failure to uphold their responsibilities. Your vacation and resort injury attorney will help you acquire evidence to support your case and fight to ensure you receive the compensation you deserve.
Choose Jack J. Schmerling, Attorney at Law
Working with an experienced attorney such as Jack J. Schmerling, Attorney at Law, is critical in resort and hotel injury cases. With a wealth of knowledge and a track record of success, Jack J. Schmerling, Attorney at Law, applies a client-centered approach to advocate for your rights and best interests to ensure a redemptive outcome for your case.
Consult With a Baltimore Attorney for Resort Injury
If you or a loved one has been injured due to negligence at a hotel or resort, it's imperative to rely on the experience of a skilled resort and hotel injury lawyer. For a comprehensive evaluation of your case and compassionate support and advocacy, contact us today to schedule a consultation today.
Our Values Statements
Over 35 Years of Experience
Work Directly With Attorney Jack Schmerling
Free Consulations
No Recovery, No Fee