The Social Security Administration (SSA) is legally required to have medical evidence of an eligible impairment before granting benefits to a claimant. Proving the existence of a qualifying impairment can be a long and complex process. Talk to an attorney in Baltimore who handles disability claims to avoid costly mistakes in the application process. For a thorough introduction to medical evidence, watch this featured video.
These SSA representatives explain what claimants can expect from the evaluation of medical evidence for physical and mental health impairments. You'll learn how the state agency reviews information provided by the field office. This information includes medical records, lab test results, doctor's notes, and treatments. If the state agency doesn't have enough evidence to make a final determination, the claimant may be required to have another medical exam. The doctor who performs the exam must then submit a medical source statement, which is a professional opinion about the claimant's functional capacity.

Employees in Baltimore can rely on workers' comp law to protect them in the event of a job-related injury or illness. However, there are a few gray areas, such as injuries that result from horseplay in the workplace. Because of the risk that your claim would be denied, you should contact a workers' comp lawyer as soon as possible after becoming injured in a horseplay-related incident.
Watch this video to hear more about applicable workers' comp issues. You'll learn that multiple factors may be considered before denying or approving the claim, such as the nature of the injuries, the role of the injured worker in the incident, and the history and culture of the workplace. If your workers' comp claim is denied based on willful misconduct, your attorney may file an appeal. Another alternative is filing a personal injury lawsuit against the other employees.

Employees have rights, but sometimes their inaction can cause those rights to be forfeited. One example is workers' comp claims. In Baltimore, workers' comp law allows for the rejection of claims if they are filed past a certain deadline. You can protect your rights by acting quickly. As soon as a work-related injury occurs, you should notify your supervisor that you must leave work to seek medical attention . You have the right to visit a doctor of your choosing. It isn't necessary to restrict your medical care to employer-approved doctors.
At the hospital, inform every healthcare provider who evaluates and treats you that your injury is work-related. Ask that your medical records reflect this fact. Save all documents pertaining to your medical care, including co-pay receipts and discharge instructions. You should file a formal workers' comp insurance claim soon after receiving medical care. Then, call a lawyer who can effectively advocate on your behalf. Your attorney can help you receive all the benefits you're entitled to, and appeal your claim if necessary.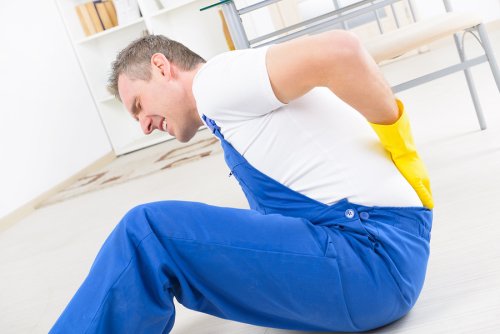 Violence can happen at any workplace, but healthcare workers have a greater risk than most. They are the most assaulted workers in the country—in fact, 60% of assaults in the workplace happen to healthcare workers. If you are the victim of an assault at work, consult a workers' compensation attorney in Baltimore to find out what your rights are. In addition to providing you with workers' compensation, you may be entitled to other damages if your employer failed to take necessary steps to create a safe environment.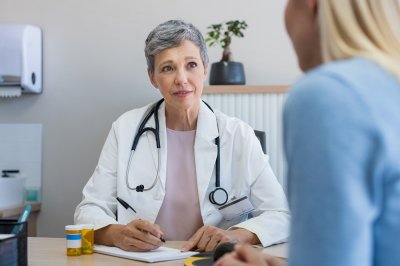 Why is violence so pervasive in healthcare?
There are many risk factors that contribute to violence in the healthcare setting. One is the emotionally charged environment in healthcare, particularly when patients and their loved ones are experiencing life or death emergencies. Patients may also come in with mental health issues and may be using drugs that can impact their thinking and their behavior. Increased demand on the healthcare system can further exacerbate the stress of the workplace and make the environment even more volatile.
Who is most at risk for violence?
Women are most at risk for being the victims of workplace violence. Approximately 80% of healthcare workers who take time off from work for injuries and illnesses that occur because of violence at work are women. Across all industries, women account for only 39% of workplace violence injuries. Women also make up the majority of the healthcare workforce, which partially accounts for why they are so frequently the targets of violence.
What should you do if you are the victim of workplace violence?
After an incident of workplace violence, report the assault immediately. In addition to working with your employer to address the violence, consider talking to a workers' compensation attorney or personal injury lawyer. You may need long-term medical care for both physical and psychological trauma that may be covered by workers' compensation insurance, and you may be eligible to receive other damages if your employer's negligence contributed to the violent incident.

If a serious car accident injury leads to an amputation, then you may experience phantom pain. Your car accident lawyer in Baltimore will consider your phantom pain alongside the other circumstances of your accident when seeking damages on your behalf. Here is a closer look at what you need to know about phantom pain.
After an amputation, phantom pain is pain that feels like it is coming from the limb that has been amputated. It is not something that occurs in your head but rather the result of stimuli from your spinal cord and brain. The symptoms can be severe and difficult to manage, and for some people, they can last indefinitely. Your accident attorney will factor the severity of your phantom pain and your doctor's prognosis to decide what your future medical costs may be, as well what kind of pain and suffering damages to pursue from the negligent party.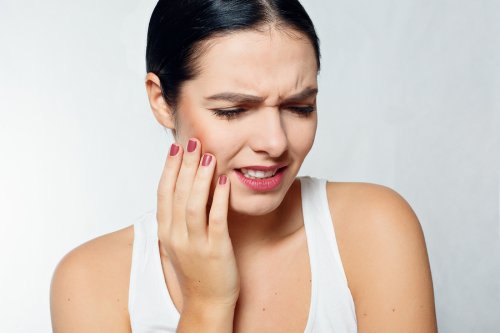 Concussions are a common car accident injury that can lead to problems that may not always be immediately obvious. Because concussions can cause symptoms that can last indefinitely without treatment, it is important to get a diagnosis as soon as possible. If you are in a car accident in Baltimore and believe that you could have a concussion or another injury, speak to an accident attorney to find out what your rights are for compensation. If you experience any of the symptoms of a concussion, visit the emergency room as soon as possible.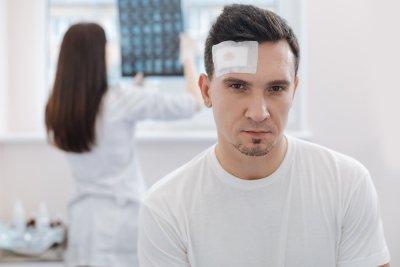 Headache
Because concussions are caused by impacts to the head, headaches are a common symptom. Headaches caused by concussions can be dull and aching, or they may be severe. Some people experience a feeling of pressure in their heads more than a traditional kind of headache pain. Any time you have a headache or pressure in your skull after an impact to the head, you should be evaluated to see if you have a brain injury like a concussion.
Confusion
With a concussion, many people describe feeling dazed, confused, or as through they are walking around in a fog. They may also have amnesia about the car accident and the events immediately before and after it. Speech may be slurred, and they may give delayed responses in conversations. These problems can persist after a concussion and turn into long-term concentration problems and memory issues.
Psychological Changes
After a concussion, many people experience uncharacteristic irritability, excessive crying, depression, and sleep disturbances. Personality changes may also occur. These symptoms frequently don't appear immediately after the car accident injury but in the days that follow, and they can persist well into the future. For some people, these symptoms are the only ones that are experienced. After a head injury, any psychological or behavioral changes should be reported to a doctor, who can determine if an injury such as a concussion is to blame.

Mental health injuries that occur at work can be as devastating as physical ones, but are you eligible to receive workers' compensation for them? In Baltimore, workers' comp law generally does allow this kind of coverage, but you may need an attorney to help you make your claim.
Watch this video to learn more about workers' compensation and mental health injuries. If you experience post-traumatic stress disorder or depression because of something that happens on the job, you will need to consult your state's workers' comp laws to find out what your rights are. In Maryland, if the mental health injury was sustained at work, you are generally entitled to workers' comp. These cases are sometimes difficult to prove, so it is helpful to have an attorney fighting for your rights.

One of the most common causes for declining work productivity and missed work days is back pain. Workers' comp law allows Baltimore employees to receive workers' compensation benefits for injuries sustained while on the job , but avoiding these injuries is certainly preferable. Watch this featured video to learn how you can protect your back while lifting heavy items.
This video suggests estimating the weight of the item and identifying the best gripping areas before you try to lift it. You should also make sure you have a clear walking path to the item's destination. If the item is too heavy or bulky, it's a good idea to ask someone else to help you. Or, use a mechanical lifting aid. Keep the item close to your body as you lift and carry it. And remember to contact a workers' comp attorney promptly if you do become injured and you have concerns about your rights under workers' comp law.

If your loved one who was receiving Social Security benefits passes away, you may be entitled to survivor benefits. These benefits help a spouse or children cope with the financial burden of losing a loved one who received monthly disability payments. If your spouse or parent was receiving Social Security disability benefits and passed away, you may wish to consult with an attorney in Baltimore to ensure that you get the survivor benefits to which you are entitled. Here are the facts you need to know.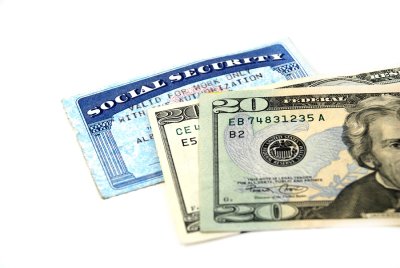 What are survivor benefits?
Survivor benefits are paid to a spouse or child after someone receiving Social Security disability payments passes away. The amount of benefits you can receive depends on a number of different factors. If you are at retirement age, then you can receive 100% of your spouse's benefit. If you are under retirement age, however, you may receive less. The Social Security Administration considers several factors when awarding survivor benefits, so it can be helpful to have an attorney with experience in Social Security disability law apply for benefits on your behalf, to avoid complications.
Can adult children receive survivor benefits?
In most cases, survivor benefits for children are restricted to unmarried children younger than 18. Adult children who are under 19 and in high school full-time can receive the benefits, and adults who are disabled and were disabled before age 22 can also receive the benefits. Children of any age who receive benefits get 75% of their parents' payment. Except in the case of qualified adult children with disabilities, payments stop within one month of the child's 18 th birthday or within two months of the 19 th birthday if the recipient is still in high school after 18.
Can divorced spouses receive disability benefits?
Surviving divorced spouses can receive benefits in some cases, provided that they are still unmarried and meet certain other criteria. If you remarried but then divorced again or became widowed, you may still be able to receive disability benefits. These rules are complex, and your application is more likely to be successful if an experienced attorney guides you through the process.

If you experience a car accident near your Baltimore home , an emergency kit could be an essential part of mitigating injuries for yourself and your passengers. The right time to think about an emergency kit is now, before a car accident occurs. Here are some tips for putting together a kit that has the things you need in the event of an accident.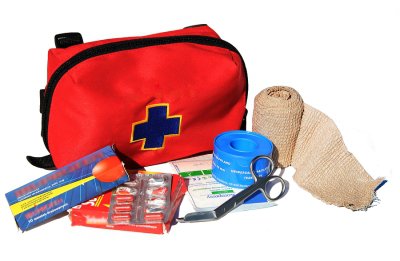 First-Aid Kit
A first-aid kit is the foundation of any good emergency kit. Make sure yours is stocked with Band-Aids, gauze, antiseptic creams and wipes, and aspirin or another pain medication. If your family has special medical needs, these supplies should be in the kit as well. For instance, if someone in your family has diabetes, keep glucose tablets or gel or another non-perishable source of sugar on hand. You will still need to get emergency care after a car accident injury, but having basic first-aid supplies can help you cope with an injury until the first responders arrive.
Basic Repair Tools
Whether after a car accident or during a roadside emergency, having basic repair tools can be handy. Keep things like jumper cables, tire foam, and a multipurpose utility tool in your kit. You should also have things that can assist with repairs and general safety, such as gloves, rags, duct tape, and a flashlight with extra batteries on hand. A tire gauge is also a useful tool.
Charged Cellphone
Having a charged cellphone is essential every time you get behind the wheel. Charge your cellphone every time you get in the car, and keep a spare charger in your emergency kit. Some people find it helpful to have a backup phone with a portable charger in their kit as well. Because you never know what is going to happen on the road, consider programming the number of a car accident attorney into your phone so that you can always reach a lawyer when you have been injured and need to act quickly to preserve your rights.