Workers' Compensation Attorney in Glen Burnie
Defending Your Workers' Compensation Claim Under the Law
You've been injured in an accident on the job, but your employer has denied you the compensation you deserve. Now, not only have you been physically injured, but your rights and privileges have been hurt as well. At the Law Office of Jack J. Schmerling in Glen Burnie, MD, we will stand and defend your workers' compensation claim in a court of law. For over 35 years, our practice has helped thousands of hard-working employees get the justice and benefits they deserve. We take great pride in being an honest, compassionate firm for local clients. We use our expertise to aggressively defend your rights against corporations, insurance companies, and all other responsible parties standing between you and what is rightfully yours. Contact us today for your free legal consultation, and let us be your advocate to get the compensation you deserve.  You will deal with me and not an associate, as I am a solo practitioner.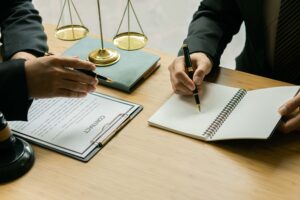 Types of Workers' Compensation Claims
Workers' compensation provides monetary restitution for any injuries you sustained while working in a professional capacity. This unique insurance pays for such essentials as medical bills, doctor visits, physical therapy, prescriptions, lost income, and more. In Maryland, employees are covered under these policies and can file a claim with the Maryland Workers' Compensation Commission. However, timing is essential when filing these claims, and it is crucial to know the correct type of claim to make when the time comes. The three main types of workers' compensation claims include:
Temporary Disability:  Temporary disability makes payments to compensate for your lost wages while you recover from injury or illness. There are two main types of temporary disability: Temporary Total Disability (TTD) and Temporary Partial Disability (TPD), also known as "wage-loss TD." TTD payments are made if you cannot return to work when you are injured. TPD payments are made when you can work, but your hours are restricted to a minimal capacity and possibly at a lower wage. You may also be eligible if you work part-time and your doctor restricts the work you can do.   
Permanent Disability:  In Maryland, there are two main forms of permanent disability: permanent partial disability and permanent total disability. Permanent partial disability offers varying degrees of compensation according to the degrees of your injury. These benefits end when you achieve Maximum Medical Improvement (MMI). Permanent total disability, according to Maryland law, is when a worker "can perform no service other than those which are so limited in quality, dependability, or quantity that a reasonably stable market for them does not exist. The loss of both arms, eyes, feet, hands, or legs creates a presumption of permanent total disability, absent conclusive proof to the contrary."
Medical Hospitalization Benefits: If you suffer an injury or illness in the workplace, you may be entitled to the aforementioned benefits when you file your claim. However, your employer or company insurance provider must provide you with hospitalization benefits as well for your recovery. These can include medical or surgical treatments, hospital and nursing services, medicine, crutches, artificial limbs, and other prosthetic appliances. These benefits may continue indefinitely if the need is proved to be reasonable and related to the injury or disease.  
How to File a Workers' Compensation Claim
All workers' compensation claims in the state of Maryland go through the Workers' Compensation Commission. As your advocate in this process, the Law Offices of Jack J. Schmerling will guide you through the Employee Claim Form process and any subsequent hearings with the Commission. If we have filled out your form and your employer or their insurance company does not pay out the benefits to which you are entitled, we will represent you before the Commission in a hearing. We will thoroughly outline your reasoning and facts for receiving your benefits and fiercely defend you against appeals made in Circuit Court to get you the compensation you are entitled to. Contact us today to get started with your free legal consultation.
Workers' Compensation Benefits
Ideally, when you submit your workers' compensation claim, your company will pay you the benefits you are owed in a timely fashion. Unfortunately, it doesn't always go so smoothly. Your benefits need to appropriately cover your injuries, medical expenses, and short-term and long-term treatment. That means time off from work to recover and lost wages. As an experienced workers' compensation Attorney, Jack J. Schmerling knows what to expect from your unique injuries or illness. We'll explain the process to you and use our expertise to set the right expectations concerning your benefits. These benefits can include:
Temporary Benefits: If you miss more than 3 days due to your injuries or illness, you may be entitled to temporary benefits. These benefits include money for your medical bills, lost wage compensation, and more.
Long-term Benefits: Severe injuries require much more recuperation time and extensive treatment. This is when your long-term benefits will be awarded to you. These benefits include hospital stays, medications, surgery, medical devices, and more.
Wage Reimbursement: Under workers' compensation, you may also be entitled to reimbursement for lost wages. Our practice often represents employees who take their employers to a hearing and win decisions for back and continuing benefits for wages.    
Why Choose Attorney Jack J. Schmerling?
Attorney Jack J. Schmerling has more than four decades of trial experience, representing clients in a full range of cases from workers' compensation to personal injury, DWI, social security claims, and more. Attorney Schmerling has been asked to testify as an authority on workers' compensation before the Circuit Court and frequently shares his knowledge with others through lectures sponsored by the Maryland Workers' Compensation Education Association, the Maryland Association for Justice, Anne Arundel County Bar Association, and other organizations. Contact Attorney Jack J. Schmerling today for your free consultation.
Contact Attorney Jack J. Schmerling to File Your Claim
If you have been injured, tell your employer right away. They, or their insurance provider, are responsible for paying your workers' compensation claim. When you encounter any resistance in the payout process, talk to the Law Offices of Jack J. Schmerling with a free consultation. We'll help you get you the compensation that is rightfully yours.