Car accident injuries vary widely in their severity. In some cases, survivors are expected to suffer from permanent disabilities. If you've sustained severe injuries in a car accident in Baltimore, it's time to contact an injury lawyer. Your attorney will need access to your medical records and related documents. Then, your injury lawyer will explain your legal rights and discuss your options for securing compensation for your permanent disability.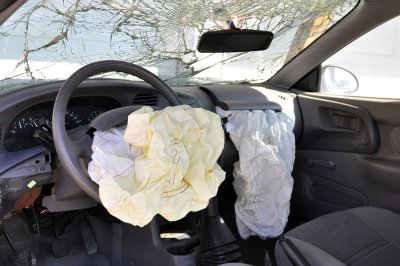 Filing a Car Accident Lawsuit
After a car accident, it's common for survivors to secure compensation by filing a claim against the other driver's insurance carrier. In the case of catastrophic injuries that lead to permanent disabilities, the settlement offered by the insurance company may not be enough to fully compensate you for your current and future medical expenses, lost wages and loss of earning capacity, and other losses. Instead, your injury lawyer may recommend filing a car accident lawsuit. Your lawyer might ask that an independent evaluator calculate the total damages, based on your work and earnings history, your anticipated future medical needs, and similar factors. A successful jury award or out-of-court settlement can give you the money you need to support your family and provide for your medical needs despite your inability to work.
Filing a Social Security Claim
In addition to filing a car accident lawsuit, you may be eligible to pursue Social Security disability benefits . Since these claims are often initially denied, it's a good idea to let your injury lawyer handle your Social Security case right from the start. First, your lawyer will consider whether you meet the definition of disability under the Social Security eligibility rules. You can only recover disability benefits if you have a total inability to work and your condition is expected to last for at least one year or to result in death. If you meet this eligibility requirement, then your lawyer will consider whether your disability is on the list of disabling conditions and whether your disability interferes with basic work-related activities. These are all factors that will be considered when your disability claim is reviewed. Even if your claim is initially denied, you do have the right to file an appeal.