DUI Lawyer in Glen Burnie, MD
Place Your Trust in Our Experience DUI Attorney
At Jack Schmerling Attorney At Law, your rights are paramount above all else. Everyone deserves legal representation they can be proud of, and our firm delivers it daily. Jack Schmerling is an experienced and vigilant attorney who represents his clients vigorously in a court of law. You can be sure you will receive a level of care at this firm that is a cut above the rest. As an experienced DUI lawyer in Glen Burnie, Mr. Schmerling can help you through a trying and difficult time, ensuring you are taken care of, and your case resolves itself in the best manner possible.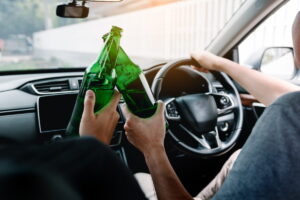 Understanding DUI Vs. DWI
The terms DUI and DWI are often used interchangeably, but there are crucial differences between the two designations. Driving under the influence (DUI) and driving while impaired is separate offenses under Maryland law. While the common understanding of DUIs is correct – .08 percent blood alcohol content, a DWI is slightly less straightforward. In that case, a police officer can charge someone with a DWI if their blood alcohol content is up to .07 percent, but they believe the person's alcohol or drug intake has impacted their ability to operate the vehicle beyond a normal level.
The Possible Consequences of a DUI or DWI
Depending on the charge you face, the consequences of a DUI or DWI can be devastating. DUIs are much costlier. The penalties can include 12 points automatically marked against your driver's license, instant revocation of your license, a fine of $1,000 for a first offense or $2,000 for a second offense, and possible jail time. As for DWIs, the baseline consequences include a fine of $500 for both first and second offenses, eight points marked against your license, and a mandatory alcohol education program to apply for reinstatement of your license (if revoked)
How Our DUI Attorney Can Help You Fight Your Charges
Fortunately for you, there are multiple avenues our attorney can explore when defending you against DUI or DWI charges. For instance, police officers must have probable cause to pull anyone over for a traffic stop. So, we can explore whether the officer in question did indeed have probable cause. We can also determine whether the breathalyzer was administered properly, as an incorrect reading can impact your future. Also, officers must follow a strict set of protocols when administering a field sobriety test, so we can investigate whether the police officer in question did so. An experienced attorney can make a huge difference in the severity of the consequences, and in some cases, we can help you keep your license.
Why You Should Hire Jack Schmerling Attorney at Law
Many people automatically assume they are guilty from the moment they are pulled over for a DUI or DWI. But that is not necessarily the case. The penalties for each crime can be significant, but a seasoned attorney like Jack Schmerling can advocate on your behalf to lessen the impact one bad decision can have on your life. It is essential to hire an attorney following a DUI or DWI charge because of the stakes involved. Mr. Schmerling specializes in DUIs and possesses over 35 years of experience. In 2010, Annapolis magazine named him among the leading lawyers, a recognition he is proud to say he has received in each subsequent year.
Contact Jack Schmerling, Attorney at Law Today
Whether you have found yourself facing a DUI or you need legal assistance for some other matter, such as personal injury, social security disability, or workplace injuries, you can count on Jack Schmerling, Attorney At Law. We encourage you to reach out to our firm if you have found yourself in a legal situation. We can help. Contact us today.