Workers Compensation Attorney In Baltimore
If you have been badly injured on the job, you are legally entitled to worker's compensation for the harm you have suffered. The guidance of a worker's compensation attorney can be indispensable to protecting your legal rights. With more than 35 years of experience serving the community, Jack J. Schmerling is an Attorney at Law in Baltimore specializing in workers' compensation. Call our office today for a free evaluation of your case.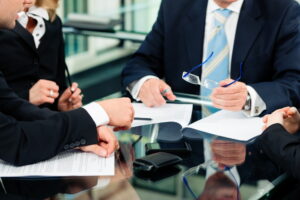 WORKERS COMPENSATION ATTORNEY IN BALTIMORE, MD
Workers' compensation is a form of insurance that enables employees to be compensated for any injuries they have sustained while working. It includes payment for your medical expenses, such as doctor visits, physical therapy, and prescriptions. If you miss more than three days of work, then you may also receive benefits to replace your lost income.
The laws governing workers' compensation and who is entitled to it differ from state to state. In Maryland, nearly all employers are legally required to protect all of their employees with workers' compensation policies, and they are also required to inform their employees that they are covered by this insurance. According to Maryland law, the injury must have happened while the employee was working in order to be covered by workers' compensation.
If you have been injured, you should tell your employer right away. Then, you can file a claim with the Maryland Workers' Compensation Commission to recover compensation for your injuries. Your employer, or your employer's insurance provider, is responsible for paying for your workers' compensation; it will not be subtracted from your income.
You may also be eligible for additional benefits, depending on the seriousness of your injuries and the extent to which they have affected your life. If you have been permanently disabled by your injuries, then you will continue to receive income replacement benefits for a certain period of time. If you require vocational training in order to work again, workers' compensation will also cover those expenses.
Contacting a Workers' Compensation Attorney
To ensure that you know what your rights are and how to protect them, it's smart to contact an experienced Baltimore workers compensation attorney as soon as possible after you are injured. Jack J. Schmerling, Attorney at Law, represents people in the Baltimore area whose lives have been disrupted by personal injury. If you have been denied the compensation you are entitled to for the injuries you have suffered, our law firm will provide you with the guidance and representation you need.