Understanding Social Security Disability in Glen Burnie, MD
Should You Apply for Social Security Disability Benefits?
Living with a disability is a challenge, but it doesn't mean you can't live life to the fullest. However, money may become an issue if you must constantly pay for healthcare. Luckily for many people, they're eligible for Social Security disability benefits. The team at the office of Jack Schmerling, Attorney at Law is committed to helping Glen Burnie, MD residents receive the benefits they're entitled to. If you're planning to apply for a Social Security disability, be sure to get in touch with an experienced attorney. We can answer all your questions, including "what is Social Security disability?" and "what kinds of benefits might I receive?"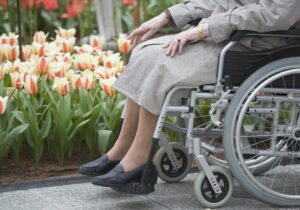 Eligibility for a Social Security Disability Claim
Before you put time and effort into a Social Security disability application, make sure you meet the eligibility requirements. Most people associate these benefits with older folks, but that isn't always the case. If you have a recognized disability, you may meet the requirements. The Social Security disability criteria are as follows:
Your condition means you cannot work
Your condition will last at least one year or result in death
You have paid into the Social Security system for at least 20 of the last 40 quarters
Types of Benefits Offered by Social Security
Social Security offers a variety of benefits to people with disabilities. Most of the time, benefits are decided by how much you've paid into the system over time. When you sit down with our Social Security disability attorney, you'll learn a little more about which benefits plan will work best for you. On average, those who have been approved for Social Security benefits receive $1,111 each month.
How to Apply and Receive Benefits
Understanding the application process and the Social Security disability requirements is difficult. Fortunately, Jack Schmerling, Attorney at Law is here to help you apply and receive benefits. We'll walk you through the application process, and if you're approved, we'll explain the next steps for obtaining your compensation. If you're denied, we can figure out the cause and discuss a course of action.
What's Covered Under Social Security?
Social Security Disability Insurance (SSDI) can cover all kinds of conditions. These conditions, in general, are chronic and have lasting effects on the body and mind. Our team can help you get coverage if you're dealing with any of the following illness or injuries:
Back injuries
Respiratory conditions
Cardiovascular diseases
Severe mental disorders
Immunocompromising disorders
Neurological disorders
Kidney disorders
Cancer
Anemia
Skin problems
What Do I Do If I've Been Denied?
Denials can happen for a variety of reasons. Maybe there isn't enough evidence to show you have a disability, or there may be a missing document from your application. In any case, with the help of our lawyer, you can quickly figure out the problem and work to rectify it. We don't advise reapplying for benefits. Instead, we can discuss a Social Security disability appeal. During this process, we'll schedule a hearing with a judge to explain why you should receive benefits and how much you should receive. When it comes to the appeal, it's best to work with an attorney as not to confuse or send red flags to the Social Security Administration.
Jack Schmerling Will Fight for Your Rights
Jack Schmerling, our Social Security disability lawyer, will make every effort to ensure you get the funds you need. Our firm has a strong track record of success, and that's why we continue to be sought-after by Glen Burnie, MD residents. Not only does our team have expertise in Social Security matters, but we also have years of experience with personal injury cases, including workplace injury and auto accidents. Schmerling, along with his team, strives to be your one-stop for legal issues concerning your health and wellbeing.
Let's Talk—Schedule a Free Consultation Today
Are you confused about the application process? Perhaps you aren't sure if you're eligible for Social Security benefits. No matter your situation, don't hesitate to get in touch with Jack Schmerling, Attorney at Law. Schmerling and his team will be glad to look at your circumstances and suggest the best course of action. We understand how difficult it is to make a living while dealing with a disability, and we're committed to making your life a little easier. Contact us today to learn more.