Violence can happen at any workplace, but healthcare workers have a greater risk than most. They are the most assaulted workers in the country—in fact, 60% of assaults in the workplace happen to healthcare workers. If you are the victim of an assault at work, consult a workers' compensation attorney in Baltimore to find out what your rights are. In addition to providing you with workers' compensation, you may be entitled to other damages if your employer failed to take the necessary steps to create a safe environment.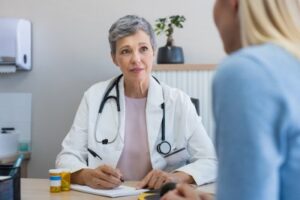 Why is violence so pervasive in healthcare?
There are many risk factors that contribute to violence in the healthcare setting. One is the emotionally charged environment in healthcare, particularly when patients and their loved ones are experiencing life or death emergencies. Patients may also come in with mental health issues and maybe using drugs that can impact their thinking and their behavior. Increased demand on the healthcare system can further exacerbate the stress of the workplace and make the environment even more volatile.
Who is most at risk for violence?
Women are most at risk for being the victims of workplace violence. Approximately 80% of healthcare workers who take time off from work for injuries and illnesses that occur because of violence at work are women. Across all industries, women account for only 39% of workplace violence injuries. Women also make up the majority of the healthcare workforce, which partially accounts for why they are so frequently the targets of violence.
What should you do if you are the victim of workplace violence?
After an incident of workplace violence, report the assault immediately. In addition to working with your employer to address the violence, consider talking to a workers' compensation attorney or a personal injury lawyer. You may need long-term medical care for both physical and psychological trauma that may be covered by workers' compensation insurance, and you may be eligible to receive other damages if your employer's negligence contributed to the violent incident.