If you've been in a car accident, it's often difficult to know exactly what to do after. It's understandable: there's so much going on in such a traumatic moment, and proper procedure is often the farthest thing on your mind. However, to ensure that the law is properly carried out, it's important to follow some steps so the law's on your side. That's why Jack J. Schmerling is here to let you know just how to handle a car accident.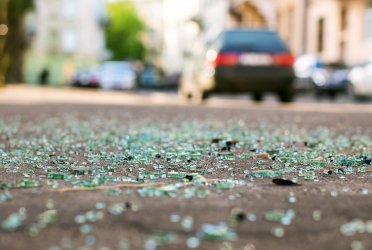 Steps to Follow After a Car Accident
First, it's important to never drive away from the accident, no matter how minor it is. Leaving the scene will make the entire process so much more difficult. Try to make the area safer if possible, by keeping your flashers on or turning on a flashlight if it's at night. Then, call the police, even if there are no serious injuries. A police report may be necessary if you want to file a claim with your insurance company, even if the claim is just for damage. Make sure you don't tamper with the scene: if possible, leave your vehicle where it was, unless it's obstructing traffic.
The next thing you want to do is make sure you exchange information with all the drivers involved. Take their name, phone number, insurance company and policy number, license plate number, and driver license number. Take photographs to document the accident: you want to make sure that your pictures grasp the overall context and provide objective evidence of the scene. Also take down a written description of each car involved. You'll want to include the model, color, year, make, etc. If there are any visible injuries, photograph those as well. Through this process, make sure you aren't interfering with the police or emergency services, if applicable. Make sure to get the names and contact information of some of the witnesses, if necessary. This could prove to be valuable down the line.
Next, file an accident report. Often, officers won't respond to an accident if there haven't been any injuries. You still want to file a report, which you can find at police stations and oftentimes on the Department of Motor Vehicles, as it'll speed up the process. Make sure you notify your insurance company quickly, as you'll find that policies often want immediate reporting. Know what your insurance covers so you know how to best proceed; check your policy for specifics. Seek medical attention, even if no injuries are immediately obvious. Finally, keep a file with all the related documents together throughout the entire process.
Protecting Your Rights
Most importantly, you need to consult an attorney so your rights are protected. You need solid legal advice regarding compensation, determining fault, and a wide array of issues in such a stressful time. If so, don't hesitate to contact Jack J. Schmerling, Attorney at Law in Glen Burnie by calling (410) 988-4956 today!