Often, it's in your best interests to find a disability benefits attorney to assist you in the process of applying for disability benefits from the Social Security Administration (SSA). While it can sometimes be a straightforward process, each case is unique and it's important to make sure your disability rights are fully upheld and you're receiving the compensation and benefits you deserve. To help explain the process, Jack J. Schmerling, Attorney at Law is here to explain just how we can make sure you're being treated fairly.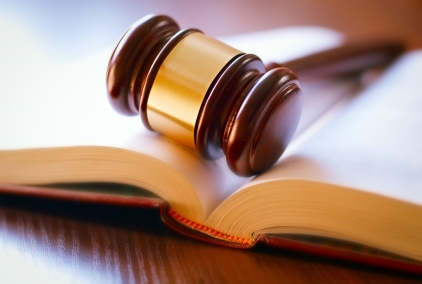 How Do We Assist in the Process?
When thinking of hiring a disability attorney to help, it's important to understand what the benefits are. With legal counsel, you're more likely to have your case approved. It's wise to call early. If you're just considering filing, get a free consultation with us just to get an idea on the strength of your case and get some help with the initial application.
An attorney helping you get disability benefits will assist during the application process and can sometimes move it more quickly through the system. This can be done especially if you have a terminal medical condition or find yourself in an extreme financial duress. An attorney can also request an on-the-record hearing; this means you could possibly be approved without having to go to a hearing
Your attorney will request medical records necessary to help win the claim, and will have them submitted to the SSA when it's appropriate. You'll need to sign a medical privacy release, granting your attorney the access to your medical records. Social Security often mandates the exams needed to win a claim, so your attorney will review your medical records to ascertain if additional testing is required. If needed, your attorney will ask the SSA for a consultative examination with a doctor. They will also decide what doctors are necessary to ask for statements in your favor, figure out how to deal with evidence that could hurt your case, and so forth.
We also help by reviewing you with questions that you'll normally have to answer in your hearing, such as if you have health insurance, if you take care of your hygiene, and if you take pain medication and how frequently. We will help you answer these questions honestly, even if it's difficult or embarrassing, so that we can effectively represent you. Of course, whatever you say is privileged, so your attorney can only share what you authorize them to. They'll decide if witness testimony is necessary, and determine what the best way to win your case is. There are different theories that can be used, such as proving your condition meets a disability listing. Throughout the entire process, your attorney will keep you closely updated on their progress so you understand what's happening.
What's Next?
Are you ready to get an attorney to assist with your social security disability benefits? Or do you simply need some more information? We have you covered! At Jack J. Schmerling, you can contact us for a free consultation where we'll review your case and let you know how to proceed. To get the assistance you deserve in Glen Burnie, MD, give us a call today at (410) 988-4956!