In the unfortunate incident that you're involved in an auto accident, there will undoubtedly be many issues on your mind. Determining who was at fault is just one of them. You've probably seen ads on TV telling you to call an injury lawyer if you've been injured, but they don't get into more detail than that. While there are a few cases where clarity of liability is obviously clear, such as when the other party was obviously at fault and admits it, most of the times that's not how it works. Liability can be shared, or you may simply have no idea how to evaluate your claim. These are just some of the many issues that could plague you, which is why Jack J. Schmerling, Attorney at Law is here to help you.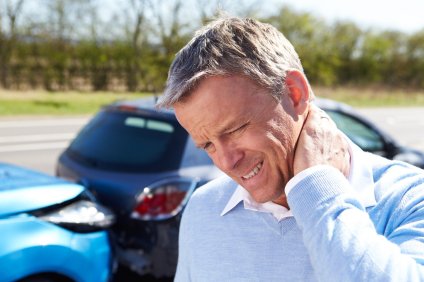 Why Auto Accident Lawyers are Vital
Fault is perhaps the biggest issue when you make any auto accident claim, and is a pivotal statement before you get anywhere in the entire procedure. Many different factors play a role in determining who's liable for damages or injuries from the accident, and the decision of who has to pay mostly rests on the motor vehicle statutes. The law can thus be a tricky place to navigate when it comes to determining fault.
Fault for causing an accident either is determined by law or defined by the common law, which recognizes four levels of fault: negligence, recklessness or wanton conduct, intentional misconduct, and strict liability, regardless of fault. Someone could be negligent through failure to, for example, actively doing something such as running a red light. Recklessness is defined as willfully disregarding other's safety. Strict liability might be imposed in accidents involving especially dangerous activities such as transporting explosive chemicals. Those who have caused an accident under common law have committed a tort, a private wrong against someone else, and are referred to as tortfeasors. In the case of intentional/reckless misconduct, determining fault is usually simple. However, when general negligence comes into play, which is common among many accidents, determining fault can be increasingly difficult, which is why a lawyer is essential in getting to the truth.
Motor vehicle statutory violations also regulate how drivers operate their cars, and are often codified versions of common law. Violating these statutes tends to create the idea of negligence as a matter of law. For example, not wearing a helmet as a motorcyclist is an act of negligence and will likely affect liability. Fault can then be determined by citing the violated statue. The concept of proximate cause can also be applied, among other important factors. Throughout the entire procedure, an attorney is vital to make sure your auto accident claims are successful.
What's the Next Step?
Need an auto accidents lawyer in Glen Burnie? Jack J. Schmerling, Attorney at Law can help you. Our outstanding professional service will leave you satisfied through the often stressful process of dealing with insurance companies, so for a free consultation, give us a call today at (410) 988-4956!