Once your lawyer in Baltimore helps you secure your disability benefits , you should continue to receive them for as long as you meet the eligibility criteria. There are a few things that can cause your benefits to be terminated. First, know that while on disability, you're responsible for promptly reporting whether your medical condition improves or whether you return to work. If your health improves to the point at which the Social Security Administration (SSA) no longer considers you to be disabled, then your benefits will be terminated. The SSA will periodically review your case to assess whether you are still disabled.
It's possible to return to work without automatically forfeiting your disability benefits. The SSA refers to this as a "work incentive." It's designed to encourage benefit recipients to test their ability to work, while still having the safety net of benefits. If you are able to return to a level of work that gives you substantial earnings, then you'll no longer receive benefits. How the SSA defines "substantial earnings" is subject to change over time—you can consult your lawyer about the current regulations.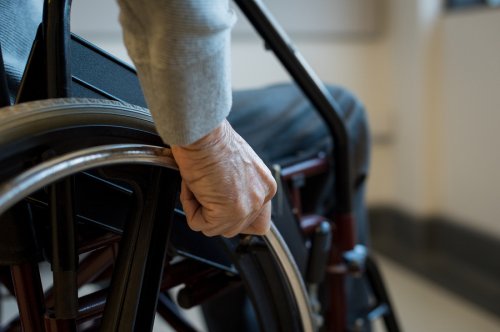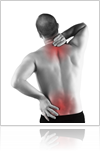 Most car accident injuries are immediately apparent, such as lacerations and broken bones. Others may not result in symptoms until hours, days, or even weeks after the wreck. Your injury attorney in Baltimore needs to know about these late-appearing injuries so that he or she can provide effective legal advocacy services, and secure maximum compensation on your behalf.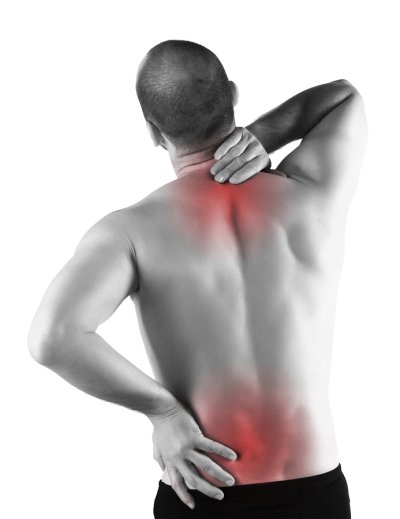 Back Pain
Low back pain is particularly common among survivors of rear-end and side-impact car accidents. It might not develop right away, and it can become worse without treatment. It's possible for the pain to be caused by damaged vertebrae, ligaments, or nerves, so talk to a doctor about your symptoms promptly.
Abdominal Pain
Pain or swelling of the abdominal area should receive emergency medical attention. This could indicate severe internal bleeding that may become life-threatening. Other accompanying symptoms may include extensive bruising on the area, dizziness, and fainting.
Neck Pain and Stiffness
Neck pain and stiffness, loss of range of motion, and headaches can indicate whiplash—a common late-appearing injury of rear-end car accident survivors. Without early treatment, it's possible for whiplash to cause chronic symptoms. Other accompanying symptoms of whiplash may include blurry vision, tinnitus, dizziness, and muscle spasms, along with pain, numbness, and tingling that extends down the arms. Treating whiplash may involve multiple sessions with a chiropractor and/or a physical therapist. Your attorney can help you secure compensation for these medical expenses.
Headaches and Impaired Cognition
Never ignore any signs of possible head trauma or neurological impairment after a car wreck, such as headaches, memory loss, difficulty concentrating, and impaired reasoning. Traumatic brain injuries (TBIs) can develop even if your head wasn't struck by something. The force of the impact can cause your brain to move back and forth within your skull, causing severe tissue damage. Other signs of brain trauma can include convulsions, nausea, vomiting, confusion, depression, irritability, and loss of balance. Some patients go on to suffer from long-term or permanent changes in personality and functional abilities.

DUI laws often change, but a lawyer in Baltimore can inform you of any legal changes that could affect the outcome of your drunk driving case —such as Noah's Law. As this featured video explains, Noah's Law was named in honor of police officer Noah Leotta, who was struck and killed by an impaired driver in 2015. Noah's Law went into effect in October 2016.
The law sets stricter penalties for individuals convicted of DUI. For a first-time offense, they are required to use an ignition interlock device for six months. A second offense results in one year, and three offenses or more result in three years. Noah's Law also increases the amount of time drivers will have their licenses suspended for impaired driving.

Workers' comp law in Baltimore allows injured employees access to financial benefits if they are hurt while on the job, accrue medical expenses, and lose wages. It does have some limitations, however. Employees are only covered under workers' comp if their injury or illness was directly related to the workplace or duties of the job. This means that most employees who are injured during their daily commute to work aren't eligible for workers' compensation. There are exceptions to this, however, so it's in your best interests to consult an attorney.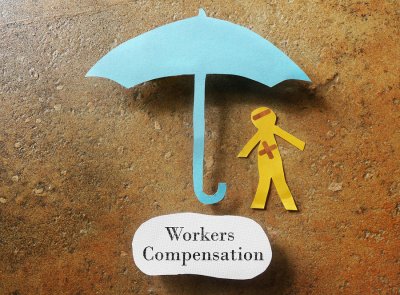 Going and Coming Rule
Maryland's "going and coming" rule limits workers' comp eligibility. It states that workers cannot qualify for benefits if they were injured while going to or coming from work. This rule presumes that you are responsible for ensuring your own safety while traveling. However, there are a few exceptions.
Premises Exception
One notable example of the premises exception is a Maryland woman who won her claim for benefits after she was injured in her employer's parking lot, while walking to the employee entrance. The court determined that, because the employee was on employer property, she was covered, even though she hadn't started work yet.
Proximity Exception
Even if you were injured off-site, next to your employer's property, you may still be eligible for benefits under the proximity exception. Two elements must be present to qualify:
The off-site area contains a special hazard (such as icy sidewalks).
The route from the off-site location to the employer's property is closely associated with the employer.
The second requirement can be tricky to meet. It's fulfilled when an employer directs employees to use that off-site location, or when the employer knows employees use it, and acquiesce to it. For example, Gerald is a fictitious worker who leaves his job and walks toward the employer-provided parking lot. To get there, he takes a shortcut along the railroad tracks, where he is struck by a train. The employer is aware that workers take this shortcut. Gerald would be covered, since there is clearly a hazard, and the shortcut is strongly associated with the employer's property.
Employer-Provided Transportation Exception
Some employers contract with transportation companies to provide free or fee-based transportation to their workers. If you were injured on a shuttle bus provided by your employer, you could be eligible for benefits.