Workers' comp law in Baltimore allows injured employees access to financial benefits if they are hurt while on the job, accrue medical expenses, and lose wages. It does have some limitations, however. Employees are only covered under workers' comp if their injury or illness was directly related to the workplace or duties of the job. This means that most employees who are injured during their daily commute to work aren't eligible for workers' compensation. There are exceptions to this, however, so it's in your best interests to consult an attorney.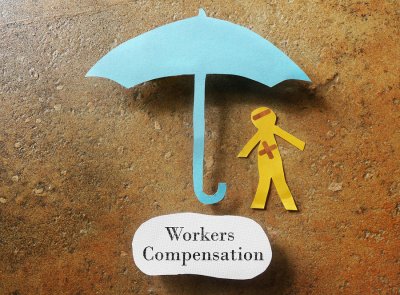 Going and Coming Rule
Maryland's "going and coming" rule limits workers' comp eligibility. It states that workers cannot qualify for benefits if they were injured while going to or coming from work. This rule presumes that you are responsible for ensuring your own safety while traveling. However, there are a few exceptions.
Premises Exception
One notable example of the premises exception is a Maryland woman who won her claim for benefits after she was injured in her employer's parking lot, while walking to the employee entrance. The court determined that, because the employee was on employer property, she was covered, even though she hadn't started work yet.
Proximity Exception
Even if you were injured off-site, next to your employer's property, you may still be eligible for benefits under the proximity exception. Two elements must be present to qualify:
The off-site area contains a special hazard (such as icy sidewalks).
The route from the off-site location to the employer's property is closely associated with the employer.
The second requirement can be tricky to meet. It's fulfilled when an employer directs employees to use that off-site location, or when the employer knows employees use it, and acquiesce to it. For example, Gerald is a fictitious worker who leaves his job and walks toward the employer-provided parking lot. To get there, he takes a shortcut along the railroad tracks, where he is struck by a train. The employer is aware that workers take this shortcut. Gerald would be covered, since there is clearly a hazard, and the shortcut is strongly associated with the employer's property.
Employer-Provided Transportation Exception
Some employers contract with transportation companies to provide free or fee-based transportation to their workers. If you were injured on a shuttle bus provided by your employer, you could be eligible for benefits.