The Social Security Administration (SSA) is legally required to have medical evidence of an eligible impairment before granting benefits to a claimant. Proving the existence of a qualifying impairment can be a long and complex process. Talk to an attorney in Baltimore who handles disability claims to avoid costly mistakes in the application process. For a thorough introduction to medical evidence, watch this featured video.
These SSA representatives explain what claimants can expect from the evaluation of medical evidence for physical and mental health impairments. You'll learn how the state agency reviews information provided by the field office. This information includes medical records, lab test results, doctor's notes, and treatments. If the state agency doesn't have enough evidence to make a final determination, the claimant may be required to have another medical exam. The doctor who performs the exam must then submit a medical source statement, which is a professional opinion about the claimant's functional capacity.

After surviving a car accident, residents of the Baltimore area will have plenty of paperwork to deal with. Hiring an injury attorney is an effective strategy to ensure you get every cent you're entitled to. Even if you don't file a lawsuit, your lawyer can coordinate your property damage claim, and tell you if the insurance company isn't offering a fair settlement. Before filing the paperwork, you'll need to assess the total value of your losses .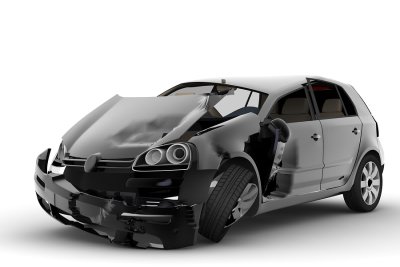 Car Accessories
Your car will likely be the greatest financial loss, especially if it was declared a total loss. The loss of your car is covered under the auto damage portion of the claim. It includes damage to any items that are considered part of the car, such as your car stereo. Non-auto property damage is listed separately, and it can include car accessories like a GPS system, spare tire, or child safety seat. Know that child safety experts recommend replacing child safety seats after each moderate to severe accident—even if the seat doesn't show signs of damage.
Wearable Items
The items you're wearing at the time of the car accident can be surprisingly valuable. Even if you weren't wearing designer clothes that sustained damage, you may have been wearing eyeglasses, a hearing aid, or dentures. If you need to repair or replace these items, you can request compensation for them.
Personal Belongings
Anything you tossed on the passenger seat or backseat can become airborne during a car accident. Since personal belongings like laptops weren't designed to survive a short flight, they've likely sustained damage. Before filing your claim, carefully check for damage to items like cameras and cellphones.
Documented Evidence
Your lawyer will ask you for evidence of the damage. Photos will typically suffice. If the damage isn't visibly apparent, you may need to take the item to an expert. For example, a computer repair specialist could provide a notarized statement to prove that your laptop is no longer functional. Items that are difficult to put a price on may need to be professionally appraised.

States establish their own workers' comp laws . Workers in Baltimore, Maryland can file a workers' compensation claim if they meet the criteria of the positional-risk test. This test determines whether an injury was directly caused by the job. In short, it's a "but for" test, meaning that an injury qualifies if the worker would not have received the injury, but for the obligations and conditions of employment. This means that a person could receive workers' comp benefits even if the injury was sustained during incidental activities, such as a lunch break.
In the past, Maryland courts have used the positional-risk test to define generous boundaries for workers' compensation coverage. One notable case involved the death of a worker who had borrowed his employer's welding equipment to make some non-work-related auto repairs. The court determined that the family was entitled to benefits because, had it not been for the worker's employment, he wouldn't have had access to the malfunctioning equipment that caused his death by electrocution.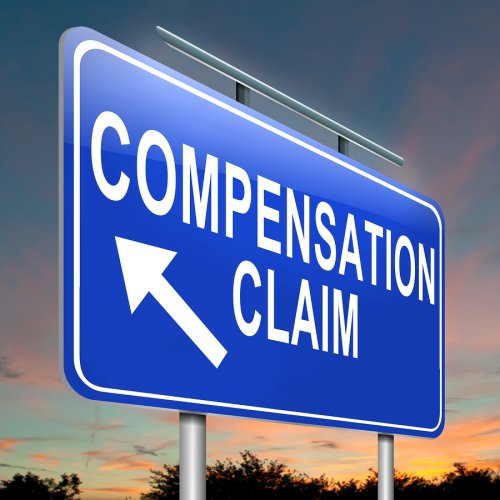 Pets are regarded as property in the eyes of the law. For years, pet parents have been distressed to find that their options for legal recourse do not sufficiently reflect the significant, long-lasting emotional trauma of losing a pet to someone else's negligence. Some states have slowly begun to change this approach, including Maryland. If you live in Baltimore, you can talk to an accident attorney to find out if you could file a lawsuit against the person who caused the car accident that killed your dog.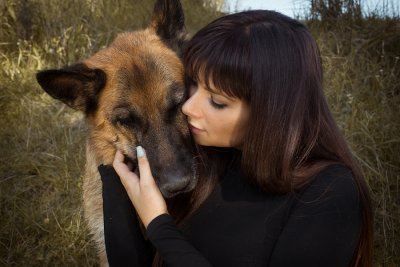 Consulting an Injury Lawyer
The sudden loss of a beloved member of the family can interfere with your clarity of thought. As difficult as it is to discuss the event, you do need to see a lawyer promptly. He or she will review your case and evaluate the value of the claim. Depending on the circumstances, you may wish to settle the case out of court. Your attorney can contact the negligent driver or the insurance carrier to explain the monetary value of your loss, and offer to settle the case instead of filing a lawsuit. If compensation isn't forthcoming, you can take legal action.
Filing a Lawsuit
You can only sue for wrongful death if a human was killed. However, you can still file a civil lawsuit against the person who killed your pet. Your lawyer will present evidence to prove that the defendant's negligence directly caused the car accident that killed your dog. Once the defendant is served with the paperwork, it's quite possible that he or she will be more willing to settle the case out of court.
Assessing Damages
A key component of any lawsuit is the assessment of damages. In many jurisdictions, dog owners are limited in the amount of compensation they can recover. A court will typically award the amount the dog would cost, plus related veterinary bills. The following factors may play a role in determining the dog's value.
Purchase price
Breed
Training
Age
Health (prior to the car accident)
Special characteristics of value
Usefulness
If the dog was a champion show dog, a service dog, or specially trained law enforcement dog, the value would increase. Recently, Maryland courts have ruled in favor of allowing bereaved puppy parents to secure compensation for their emotional distress. Claims of mental anguish can be substantiated by records that show you sought mental health counseling in the wake of the death.
Archives
2018
2017
2016
2015
2014