After surviving a car accident, residents of the Baltimore area will have plenty of paperwork to deal with. Hiring an injury attorney is an effective strategy to ensure you get every cent you're entitled to. Even if you don't file a lawsuit, your lawyer can coordinate your property damage claim, and tell you if the insurance company isn't offering a fair settlement. Before filing the paperwork, you'll need to assess the total value of your losses .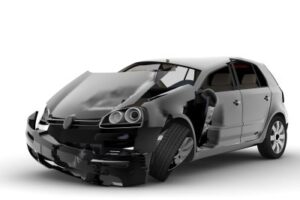 Car Accessories
Your car will likely be the greatest financial loss, especially if it was declared a total loss. The loss of your car is covered under the auto damage portion of the claim. It includes damage to any items that are considered part of the car, such as your car stereo. Non-auto property damage is listed separately, and it can include car accessories like a GPS system, spare tire, or child safety seat. Know that child safety experts recommend replacing child safety seats after each moderate to severe accident—even if the seat doesn't show signs of damage.
Wearable Items
The items you're wearing at the time of the car accident can be surprisingly valuable. Even if you weren't wearing designer clothes that sustained damage, you may have been wearing eyeglasses, a hearing aid, or dentures. If you need to repair or replace these items, you can request compensation for them.
Personal Belongings
Anything you tossed on the passenger seat or backseat can become airborne during a car accident. Since personal belongings like laptops weren't designed to survive a short flight, they've likely sustained damage. Before filing your claim, carefully check for damage to items like cameras and cellphones.
Documented Evidence
Your lawyer will ask you for evidence of the damage. Photos will typically suffice. If the damage isn't visibly apparent, you may need to take the item to an expert. For example, a computer repair specialist could provide a notarized statement to prove that your laptop is no longer functional. Items that are difficult to put a price on may need to be professionally appraised.