A car accident can be quite stressful, whether it's a minor fender bender or a major wreck. The stressful nature of these situations increases the likelihood that drivers will make critical errors that may compromise their ability to obtain just compensation. To minimize this risk, it's important that every driver understand exactly which steps to take and which mistakes to avoid because a car accident in Baltimore can occur at any time.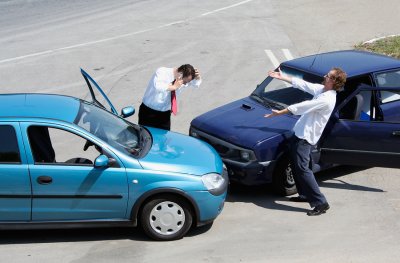 Apologizing to the Other Driver
In the U.S., society tends to view apologies with high regard. It seems natural to apologize in many situations and this isn't always seen as being an admission of fault. However, in the wake of a car accident, simply saying "I'm sorry," or "I didn't see you over there," may compromise your claim. The other driver and the insurance company may try to claim that this statement is an admission of fault on your part and therefore, your rightful compensation may be denied or reduced. If the other driver displays anger or demands an apology, all you need to say is something similar to "Here's my accident lawyer's card. Please direct all of your questions to him or her."
Making a "Gentleman's Agreement"
If the car accident is minor and the damage is minimal, the other driver may ask you to make a verbal agreement with him or her to handle the situation without getting the police or insurance carriers involved. Making a gentleman's agreement is never a good idea and it usually indicates that the other driver doesn't have insurance. Always file a police report after a crash and notify the insurance company.
Neglecting to Document the Scene Properly
Most people know that they are supposed to exchange insurance information after a car accident. But many fail to take the additional step of documenting the scene. This evidence can be critical in substantiating your claim. Documenting an accident scene is straightforward. Take photos of all involved vehicles, the injuries, skid marks on the road, traffic signs and lights, and other significant features of the area. Ask eyewitnesses to provide their full names and contact information. If they have time, these witnesses may be willing to provide a written, signed statement before leaving the scene. Give your accident lawyer a copy of all of this evidence, as well as the police report.

The effects from car accident injuries can linger for months. Sometimes, they may even be permanent. If you were in a car accident and now have disfiguring scars, it's well worth your time to speak with an accident lawyer in Baltimore about your legal right to seek compensation. Because of the permanent nature of your disfigurement, higher compensation is possible. In addition to pain and suffering damages, you may seek compensation to cover the cost of scar revision surgery.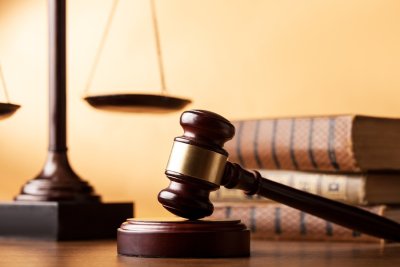 Deciding to Have Scar Revision Surgery
Unfortunately, not all severe scars can be improved through surgery and no scar can be completely "erased." Disfiguring scars such as keloid, hypertrophic, and contracture scars are the most common types to be treated surgically. It's best to speak with a surgeon about the possibility of scar revision while your claim is still pending or even before your accident lawyer files it. If it isn't possible to improve the disfigurement, you might seek greater compensation for the loss of earning capacity and other long-term problems. If scar revision is right for you, the medical provider will determine which type of procedure would be most effective. For instance, Z-plasty and other tissue rearrangement techniques may be used for contracture scars. This approach can reduce the pressure that these scars exert. Tissue expansion and skin grafts are other possibilities.
Preparing for the Surgery
Like all medical treatments, scar revision is not without potential risks. It's important that you fully understand the potential risks and discuss your concerns with the surgeon. Your specific preparation instructions will depend on the type of procedure and your overall health. You may be asked to stop taking certain medicines or supplements and, if you smoke, you will need to quit. You should also have a recovery plan in place before you have the procedure.
Recovering from the Procedure
Every patient's recovery is different and you should always follow the instructions provided by your care team. In general, patients can expect to rest at home while they recover. Someone may need to assist you for a few days. Avoid consuming alcohol and only resume driving, exercising, and similar activities once your doctor clears you to do so.

If you are a disabled servicemember or military veteran, you might not realize that you could be entitled to receive disability benefits through Social Security as well as your benefits from the VA. A lawyer in Baltimore can guide you through the process of obtaining benefits. An attorney can also help you navigate the trial work period (TWP). During a TWP, you will continue to receive your full Social Security disability benefits even if you are working. The TWP was designed to allow disabled veterans to evaluate their ability to work without the risk of losing their benefits.
The TWP lasts for nine months within a 60-month time period. These trial work months do not need to be consecutive. A trial work month can be any month in which your earnings exceed a certain threshold. You are considered to be in the TWP for as long as you have a continued disability, as long as you report your work activity.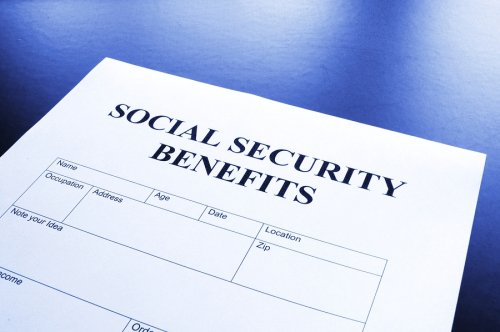 Workers' comp law in Baltimore is a no-fault system. This means that an employee may be covered under workers' compensation even if he or she made a mistake that led to the injury. However, it's still important to take precautions in the workplace to protect yourself and reduce the possibility of having to file a workers' compensation lawsuit.
When you watch this video, you'll learn about some of the most common office hazards and how to eliminate them. This video identifies tripping hazards like cables, loose flooring, and recycling bins or other items placed in walkways. You'll also get some tips on preventing falls from elevated positions. Unfortunately, not all accidents are preventable. If you do become injured, consider speaking with a workers' compensation lawyer right away.