Wounded warriors may qualify for many different types of benefits, but it's often difficult to navigate the red tape required to receive them. If you are an active duty or retired military servicemember, it's in your best interests to consult an attorney in Baltimore, especially if you also qualify for Social Security disability benefits . Many servicemembers are unaware, for instance, that it is indeed possible to receive both military pay and Social Security disability payments.
You may have heard that receiving income other than disability benefits can disqualify you from receiving disability payments. But in fact, the determining factor for military servicemembers is the extent of the work activity, rather than the amount of military pay. This means that even if you're on limited duty or if you're working in a therapy program, it's worth your time to apply for Social Security disability benefits with the help of an experienced attorney.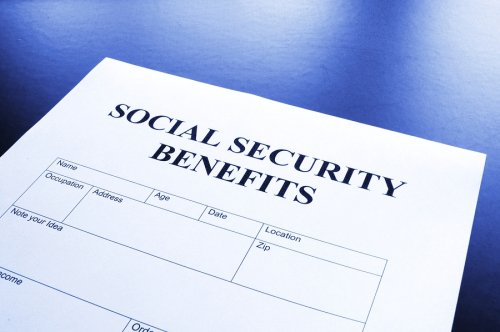 Traumatic limb loss affects countless individuals. It can be difficult to move forward after a car accident or other incident that costs you a limb. During such a difficult time, you need a strong network of support. Ideally, your support network should include an accident lawyer in Baltimore who has prior experience handling cases that involve catastrophic injuries. Your accident attorney can help you seek the compensation you'll need for your medical care and future expenses.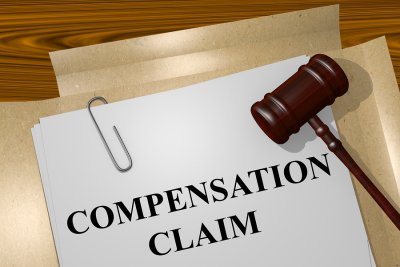 Making Financial Arrangements
When limb loss occurs as a result of a car accident or other sudden incident, there is no time to prepare for it. And immediately after waking up in the hospital, you'll have many other issues on your mind than paying the medical bills. Ask a relative to find an experienced accident attorney who can get started reviewing your case. Later on, you can take a more active role in the accident lawsuit. Compensation from a settlement or jury verdict can allow you to meet your care needs despite your reduced capacity to work.
Seeking Mental Health Counseling
It is quite a shock to wake up in the hospital and discover that a limb is missing. For this reason, it's customary for mental health professionals to meet with amputees as quickly as possible. Even if you never considered speaking with a psychologist before the accident, you are strongly encouraged to take advantage of mental health resources while you adjust to your new realities.
Coping with Physical Limitations
You may be in the hospital for quite a while after the amputation. Before you are discharged, you can expect to meet with a physical therapist and perhaps an occupational therapist. Your therapists will develop a rehabilitation program for you, which will include teaching you how to overcome your new physical limitations . Your occupational therapist will help you relearn important self-care skills such as dressing yourself and climbing stairs.
Defining a New Self-Identity
As you progress with your recovery, you may need to redefine your purpose in life. You may no longer be able to work and you may need others to provide care for you, especially if you've lost multiple limbs. But this certainly doesn't mean that your life no longer has a purpose. Your life has taken an unexpected turn, but you can find new meaning and purpose that allows you to move forward.
A car accident in the Baltimore area can leave survivors with serious injuries such as traumatic brain injuries (TBIs), also known as concussions. If you sustained a concussion in a car accident, the most important step to take is to get plenty of physical and cognitive rest. There is no way to speed up the recovery process for this particular type of car accident injury . Healing takes time, especially for moderate to severe concussions, and trying to rush your recovery will only worsen your health.
Watch this video and consult your physician for more tips on recovering from this serious car accident injury. This expert explains that it's important to refrain from stimulating activities, which include reading, texting, watching TV, and doing any other activities that involve screen time. She also explains what patients should do in the event they do return to activity too quickly.

Workers' compensation law in Baltimore and throughout Maryland requires most employers to provide coverage for their employees in the event of a workplace accident that results in injury. If you're an employee, it's important to understand your legal rights regarding workers' comp . You can consult an attorney if there are any uncertainties about your right to receive benefits or about the process of filing a claim.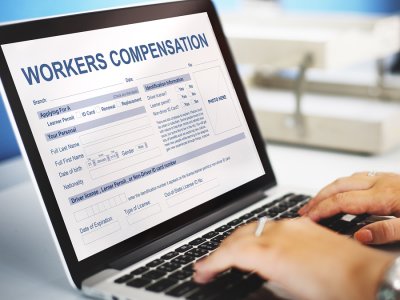 How should I report an accident?
In the aftermath of a serious accident, your first priorities should be your safety and health. However, it's also crucial to report the accident right away. This is different from filing a workers' compensation claim. If your company has established guidelines for reporting a workplace accident, you should follow them. Otherwise, contact your human resources representative or supervisor to report the incident. Be sure to get a copy of the written accident report.
Will workers' comp cover all of my losses?
If you are eligible for workers' comp, all of your related medical bills will be paid. This includes expenses for diagnostics, treatment, pharmaceuticals, and rehabilitation. You will also receive a portion of your lost wages following an unpaid three-day waiting period. However, if your doctor states that you are still not able to return to work after 14 days, your workers' comp payments will retroactively include pay for those first three days.
The workplace accident was my fault. Am I disqualified from receiving benefits?
Not necessarily; workers' compensation is a no-fault insurance system. Even if you made a mistake that led to the accident and your injuries, you can still receive benefits for your lost wages and medical expenses. However, intentionally self-inflicted injuries are not typically covered. Some claims may also be rejected on the basis of drug or alcohol use.
What happens if my claim is contested?
An employer or the workers' comp insurance carrier may contest the claim. If this happens, the party will inform the Maryland Workers' Compensation Commission of these objections in writing. The party will also likely inform you or your attorney directly. When a claim is contested, the Commission schedules a hearing.
Archives
2018
2017
2016
2015
2014