After filing a car accident lawsuit in the Baltimore area, your injury attorney and the counsel for the defendant will likely negotiate a settlement. Most accident injury lawsuits are settled out of court. You're not obligated to accept a settlement offer, of course, but if you do, it means you'll accept a sum of money in exchange for dropping the lawsuit. If a settlement arrangement doesn't work out, your lawyer will talk you through each step of the trial process.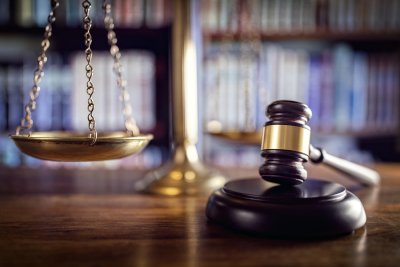 Jury Selection
The first stage of a personal injury trial is the selection of the jurors. This is the process by which potential jurors are questioned about matters that might unfairly influence the verdict, such as their ideological beliefs, affiliations, and past experiences. The judge will have the opportunity to ask questions. Both parties have a limited number of challenges that they can use to dismiss certain jurors.
Statements
When the trial starts, your injury attorney and the lawyer for the defendant will make opening statements. These are brief, oral arguments that do not involve presenting physical evidence or questioning witnesses. Similarly, toward the end of the trial, both attorneys have the opportunity to make closing statements, which are final arguments.
Evidence
The main phase of the trial is the questioning and cross-examination of witnesses. The attorney for each party has the opportunity to call witnesses to the stand and question them under oath. After an attorney has questioned his or her own witness, the other attorney can question that witness in a process called cross-examination. Afterward, the first attorney may decide to question his or her witness again. This is known as re-direct examination, and it's an opportunity to try to correct any problems that may have developed during the cross-examination. During the questioning of witnesses, the attorneys can also introduce physical evidence, such as medical records, photographs, or surveillance footage.
Jury Deliberation
Once all the witnesses have been questioned and the attorneys have made their closing arguments, the judge issues instructions to the jury. The jurors go to a private area for deliberation. This is a process that allows the jury to discuss the case and the evidence, and vote on a verdict. Jury deliberation may be very quick, lasting only an hour or two, or it may go on for days or weeks. If the jury does not find in your favor, you may decide to talk to your attorney about filing an appeal.