If you are involved in a car accident that results in injuries, you will most likely need to consult with a personal injury lawyer near Baltimore . Whether you caused the accident or you were the auto accident victim, you will likely be dealing with attorneys. If you caused the accident, then your car insurance company will help guide your legal defense.
As this video explains, you should immediately consult with a personal injury attorney if you sustained injuries in the accident and were not at fault. Depending on your case, your personal injury law firm may accept you as a client on a contingency basis. If so, you won't have to pay for your personal injury attorney's representation until you obtain a settlement or verdict in your favor. Usually, your personal injury lawyer will expect at least 30% of the settlement as compensation.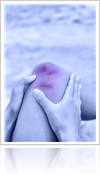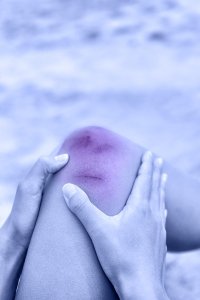 You may be able to walk away from a minor car accident, but weeks or months after the accident you may start to develop back pain, weakness in your muscles, or neurological symptoms. At the first sign of any pain following a car accident, you should contact an accident attorney in Baltimore . Your personal injury attorney can help you seek compensation for seemingly minor injuries that end up having long-term complications.
Detecting injuries
Regardless of the severity of the car accident, the impact will jostle the drivers' and passengers' bodies in different directions. Though a seat belt will help save countless lives, it can cause injuries on the human body in the midst of an accident. Many people who have been involved in a car accident where there are no signs of damage do not contact a car accident attorney, as many people equate minor vehicle damage with minor injuries.
Documenting injuries
No matter how minor the injury initially appears, no car accident injury should be ignored. Even if an auto accident victim only has aches and pains, he or she should consult with a personal injury attorney and physician. Additionally, auto accident victims should take pictures of all bruises and physical signs of injury. It's also a good idea to take pictures of the damaged vehicle, as a personal injury law firm can use these photos to establish a causal connection between the accident and any long-term injuries that develop.
Asserting legal rights
Many people who experience minor car accident injuries don't even consider filing a personal injury lawsuit or insurance claim. But failing to consult with a car accident lawyer can end up costing if these minor car accident injuries lead to debilitating heath problems.
Watching statute of limitations
Meeting with a car accident lawyer early on is crucial because the deadline for filing a personal injury claim varies by state. An accident attorney knows within what timeline an injury victim must file his or her claim. In some states, the statute of limitations is as little as one year. Missing this deadline means missing the opportunity to seek compensation.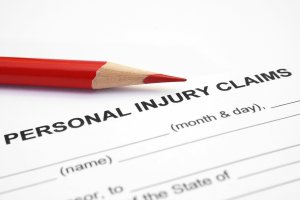 Meeting with a personal injury attorney serving Baltimore is the best way to determine whether or not you have a personal injury claim. If you do have grounds to file a claim, your personal injury attorney can also help you determine what kind of monetary compensation you can collect. When you start looking for a personal injury lawyer to work with, make sure your attorney wants to work together with you to ensure you obtain the compensation you deserve.
Whether you have suffered an on-the-job injury or an auto accident injury, Jack J. Schmerling Attorney at Law can help. Our personal injury law firm can help if you have suffered broken bones, strained muscles, loss of limb, scars, or disfigurement. Your attorney can help you through the legal process by handling all of your claims, paperwork, and negotiations with the insurance company. Though it may be scary to take the next step, remember that your attorney is there to help you and ensure you receive justice. A personal injury attorney also understands that your injury is worth the work to get the compensation you need to heal.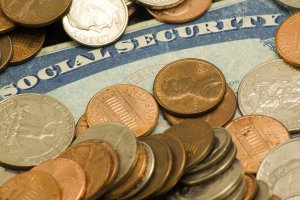 There are many physical and mental conditions that may qualify you to file a temporary disability claim in Baltimore . However, in order to ensure you do qualify, it's a good idea to first meet with a workers' compensation attorney. Factors such as your age, education, and work history will all play a role in determining whether or not you qualify for benefits.
Qualifications for Social Security Disability are strict, but you do qualify if you have blind or low vision, you are a parent who has a disabled child, you are a worker's widow or widower, or you are a wounded veteran. Though you may qualify under these specific exceptions, it's still a good idea to first discuss your application with a workers' compensation law firm. When looking for representation, it's important to find an accident lawyer who is compassionate about helping his or her clients. Your lawyer should understand that living with a disability is difficult and it should not be overlooked by anyone.
Archives
2018
2017
2016
2015
2014