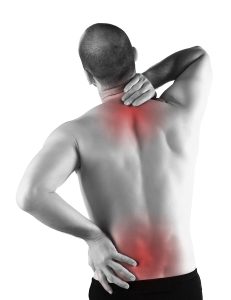 Millions of car accidents occur in the U.S. each year, causing countless injuries ranging from minor to disabling. One type of car accident injury that has the potential to cause the most damage to the body is an injury to the spine or other structures in the back. Sometimes, a back injury can involve paralysis and permanent disability. If you or a loved one has been injured in a car crash, contact a personal injury lawyer near Baltimore right away. An accident attorney can help you file a permanent disability claim, negotiate with the insurance company, and file a personal injury lawsuit if need be.
Spinal Cord Injuries
Spinal cord injuries are one of the most serious types of injuries that may be sustained in a car crash. The delicate spinal cord provides the link between the brain and the body. Damage to this bundle of nerves can result in partial or total paralysis, which involves the loss of reflex function, movement, and sensation. Spinal cord injury victims often require extensive medical care for the rest of their lives. They may also be at risk of further complications, such as infections, pneumonia, spinal fluid leaks, and blood clots. A personal injury attorney can demand compensation to provide for a victim's lifelong medical care.
Herniated Discs
Intervertebral discs play a crucial role in spine health. They are cushion-like structures between the bones of the spine that enable flexibility and provide shock absorption. A disc herniation can occur due to severe trauma, such as trauma from a car crash. When a disc herniation occurs, the material on the inside of the disc becomes displaced through the exterior. The material can compress nerves, causing symptoms such as pain.
Lumbar Spine Injuries
The lumbar spine, or lower back, includes the largest vertebrae and is responsible for stabilizing the back. In addition to disc herniation, lumbar spine injuries may include a sprain, or damage to the ligaments, or a strain, which refers to damage to tendons or muscles.