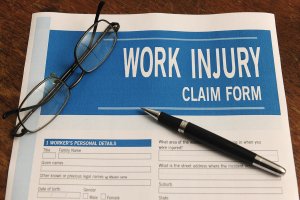 All employees have certain rights. Unfortunately, many employees aren't quite clear on what those rights actually are. If you've been injured on the job or you've been diagnosed with an illness that you suspect is related to your job, you should contact a workers' compensation lawyer as soon as possible. An attorney at law can advise you of your legal rights and explain workers' compensation guidelines in your state. Additionally, your personal injury attorney can help you navigate the claims process.
Get Medical Help
One way you can protect your workers' compensation rights is to seek medical attention promptly. This is especially important if you've suffered a serious injury. If possible, before heading to the hospital, check with your company's human resources department. Your company's workers' compensation insurance policy may require that you go to a hospital or doctor initially within a certain network. Otherwise, coverage may be denied. However under Maryland law you can meet with any doctor you choose. When consulting the doctor, explain precisely how your work responsibilities led to your injury. If your physician instructs you to avoid certain activities at work while recovering or to avoid work entirely for a period of time, obtain these instructions in writing.
Follow Your Doctor's Discharge Instructions
It's important to follow your doctor's discharge instructions carefully. If you fail to do so, your employer may try to claim that you're purposely sabotaging your recovery to avoid work.
Submit Written Notification of the Injury
Each state has different guidelines regarding deadlines for written notification of the injury. You can check with your workers' compensation attorney to be sure that you're submitting written notification in a timely manner. Submit written notification of the injury to your supervisor, company nurse, or human resources manager.
Prepare an Accident Report
Have your supervisor prepare an accident report or do so yourself if the supervisor refuses. The report should include details about your injury and how it occurred. Be sure to keep a copy of the report for your records.
Submit a Workers' Compensation Claim
Your workers' compensation attorney can help you file a claim for benefits. Once the claim is approved, you will be paid up to 2/3rds of your lost wages if you need to miss time at work tax free to recover from your injury.