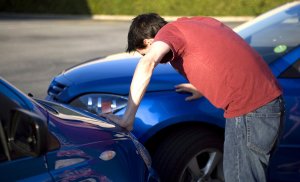 It's easy to panic and forget important steps, even if you've been in an auto accident before. Unfortunately, making mistakes after a car collision may jeopardize your claim. One way to make sure your legal rights are protected is by working with a car accident attorney . An accident attorney in Burnie can help you learn about the steps you need to take, such as exchanging the right information with the other driver. Then, the car accident law firm can contact the insurance company and handle the claim for you.
Ignore the Accident
After a collision, one of the most important things you need to remember is that it's illegal to leave the scene of an accident, even if it seems like a minor fender bender. It's your responsibility to pull over and check to see if anybody is injured.
Make a Verbal Agreement
Many people try to handle arrangements with the other driver themselves, rather than call the authorities and work with an accident attorney. This is never a wise decision because making a "gentleman's agreement" does not protect your legal rights. For example, there is always the possibility that the other driver doesn't even have insurance. You should always call the police after a car collision and insist on filing a police report. Your accident attorney in Baltimore will use the police report, along with any other evidence, to substantiate your claim.
Give Away Too Much Information
It's necessary to speak with the other driver to exchange certain information. For example, you'll need to obtain the driver's name, contact information, driver's license number, VIN, make and model, and insurance information. You'll also need to obtain the names and contact information of any witnesses, take photos of the damage and the scene, and document any injuries. However, when speaking with the other party, many drivers make the mistake of talking too much. Never apologize for the crash or make any other statements that could indicate fault on your part.
Handle the Claim Yourself
Another mistake many drivers make is to try to handle the insurance claim themselves. It's a safe bet that the insurance company won't offer you just compensation. You need the help of an experienced negotiator on your side. A car accident attorney can help you obtain the money you need to cover your losses.