If you experience a car accident near your Baltimore home , an emergency kit could be an essential part of mitigating injuries for yourself and your passengers. The right time to think about an emergency kit is now, before a car accident occurs. Here are some tips for putting together a kit that has the things you need in the event of an accident.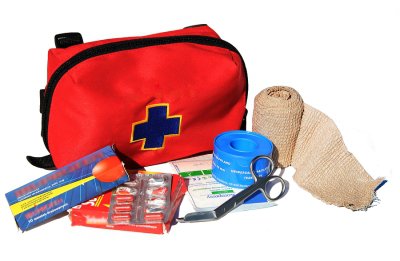 First-Aid Kit
A first-aid kit is the foundation of any good emergency kit. Make sure yours is stocked with Band-Aids, gauze, antiseptic creams and wipes, and aspirin or another pain medication. If your family has special medical needs, these supplies should be in the kit as well. For instance, if someone in your family has diabetes, keep glucose tablets or gel or another non-perishable source of sugar on hand. You will still need to get emergency care after a car accident injury, but having basic first-aid supplies can help you cope with an injury until the first responders arrive.
Basic Repair Tools
Whether after a car accident or during a roadside emergency, having basic repair tools can be handy. Keep things like jumper cables, tire foam, and a multipurpose utility tool in your kit. You should also have things that can assist with repairs and general safety, such as gloves, rags, duct tape, and a flashlight with extra batteries on hand. A tire gauge is also a useful tool.
Charged Cellphone
Having a charged cellphone is essential every time you get behind the wheel. Charge your cellphone every time you get in the car, and keep a spare charger in your emergency kit. Some people find it helpful to have a backup phone with a portable charger in their kit as well. Because you never know what is going to happen on the road, consider programming the number of a car accident attorney into your phone so that you can always reach a lawyer when you have been injured and need to act quickly to preserve your rights.