When you consult a workers' compensation lawyer in Baltimore, you may hear the term "vocational rehabilitation." Vocational rehab may be available as part of your workers' comp benefits. Its purpose is to provide you with the services you need to re-enter the workforce. If you aren't sure whether you qualify for vocational rehab or if you have a disagreement about the services being provided, your workers' compensation attorney can assist you.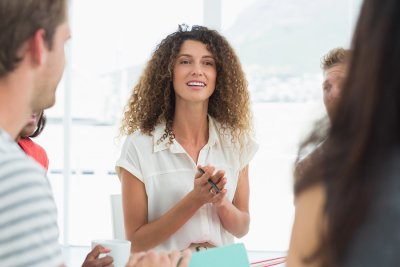 Candidates
Vocational rehab is available to injured employees who are unable to return to their previous work because of a qualifying workplace injury. Even when a person can no longer perform his or her previous work, he or she may be re-trained to fulfill another position. If you cannot return to work in any capacity, you may be a candidate for Social Security disability benefits instead of vocational rehab services. Before receiving vocational rehab services, the workers' comp insurance carrier must agree that you are qualified to receive them. If your workers' comp refuses vocational rehab services, talk to your lawyer. He or she may request a hearing to appeal this decision.
Services
The services you can receive are dependent upon your specific needs. Generally, vocational rehabilitation can include aptitude or skills testing, vocational counseling, job training, and job placement services. You might also receive on-the-job training when you begin your new job.
Practitioners
In Maryland, injured workers can turn to either a public or private rehabilitation counselor. Public counselors work through the Maryland Division of Rehabilitation Services (DORS). When you're assigned a rehabilitation counselor, you must advise him or her of your workers' comp claim.
Steps
Your vocational rehabilitation will begin with an in-depth interview with your assigned counselor. You can expect to answer plenty of questions about your background, including your education, certifications, professional licenses, and other credentials. You'll also answer questions about your employment history, and any of your personal interests or hobbies that may influence the course of your future career. The counselor will consider your physical limitations or other aspects of your disability. Based on this information, your counselor will develop a personalized rehabilitation plan that includes actionable, specific goals. If you do not agree that the plan and its goals are appropriate for you, the plan will be submitted to a commissioner.