Compensatory damages comprise the monetary award that is intended to compensate a car accident victim for his or her losses. When you visit a car accident attorney in Baltimore to discuss your case, he or she will advise you to keep careful track of all of your expenses that stem from the crash. You should document these expenses so that your injury attorney can prove your losses in court.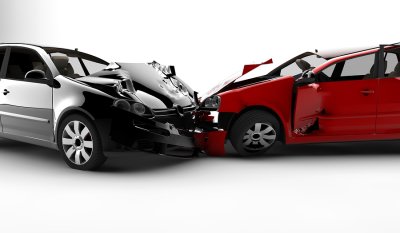 Medical Care
A car accident lawsuit typically requests compensatory damages for the plaintiff's medical expenses. Severe car crash injuries can result in exorbitant medical bills, which may include the cost of diagnostic testing, hospitalization, specialist consults, surgery, and other medical treatments. Damages can also include the cost of purchasing or renting durable medical equipment, co-pays for medications, and expenses for physical therapy sessions. Plaintiffs should save all medical bills and receipts.
Property Damage
Car repairs or the replacement of a totaled vehicle can be added to the amount of compensation sought by a car accident lawsuit. The plaintiff can either be reimbursed for the necessary repairs or paid the equivalent of the fair market value of the lost property.
Lost Wages
It is not uncommon for car accident victims to miss time at work because of the accident and their recovery. Plaintiffs should thoroughly document their lost wages in order to request full compensation. Sometimes, a plaintiff might also seek compensation for the loss of future earning capacity. This applies in cases in which the plaintiff is expected to be permanently disabled-either partially or completely.
Pain and Suffering
Accident injuries can result in significant physical pain for victims. Some of them may even develop chronic pain because of their injuries. A personal injury lawsuit may seek reasonable compensation for the plaintiff's pain and suffering, which might be documented by medical records and prescriptions for pain medications.
Emotional Distress
In particularly severe accident cases, plaintiffs might have the grounds to seek compensation for their emotional distress. Emotional distress can refer to any psychological injury that resulted from the accident, such as post-traumatic stress disorder (PTSD), insomnia, depression, or anxiety disorders.

Workers' compensation is an invaluable benefit for injured employees who need medical treatment and time off from work. In most cases, employees are able to return to work once they are sufficiently recovered. The doctor who is handling your workers' compensation injury in Baltimore will let you know when you are cleared to return to work and whether you will need any workplace modifications. If you have any concerns about returning to work, you can consult your workers' compensation attorney .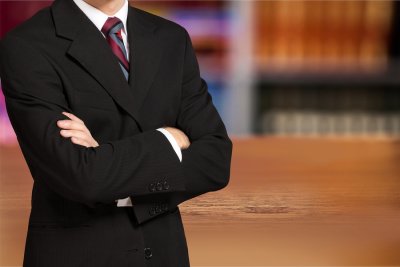 Making Notifications
Ask your workers' compensation lawyer about whether you are legally required to make any notifications about your change in work status. You or your attorney may need to notify your employer's workers' comp insurance carrier and the Workers' Compensation Board.
Receiving Wage Loss Benefits
It is possible for an injured employee to return to work before he or she is completely recovered. If this applies to you, then the doctor who handles your injury case will let you know if you must work shortened hours, avoid certain activities, or make any other adjustments to your work situation. Because of these modifications, you may be earning a reduced wage than you were before the injury occurred. If so, you may be entitled to continue to receive some workers' comp benefits. Continuing benefits after returning to work is known as receiving wage loss benefits or reduced earning benefits.
Continuing with Medical Treatment
Some workplace injuries require long-lasting medical care. If you must continue with physical therapy or take medications, or if you require any other type of medical care because of a workplace injury, then you will still receive medical benefits. Medical treatments that stem from covered injuries are paid for entirely by the workers' comp insurance carrier. You can also request reimbursement for travel expenses to and from medical appointments. Additionally, if you must miss some time from work to go to medical appointments, you may be eligible for benefits for "intermittent lost time."
Reopening Your Case
There can sometimes be discrepancies between what a doctor says you are capable of and what you're actually capable of. If, after returning to work, you find you cannot fulfill the demands of your workplace, you should consult your attorney promptly. It may be possible to request changes to your job, ask for a short-term position, or extend your period of disability and collect full benefits again.

Have you been told that your injury might not qualify for workers' compensation ? If so, it's time to talk to a workers' compensation lawyer in Baltimore. Your attorney can review your case to determine if you are eligible to file a workers' comp claim. First, your workers' compensation lawyer will check your type of employment. If you are an actual employee, rather than an independent contractor, then you should be covered under your employer's insurance carrier.
Next, your lawyer will consider whether your injury or illness arose out of the course of your employment. It isn't always necessary for an injury to occur at the worksite. For instance, if John drives a delivery truck and is responsible for unloading heavy crates at the destination, then a back injury from lifting those crates did indeed arise out of the course of his employment and so it would be covered under workers' compensation. Another requirement of workers' comp is that qualifying injuries cannot have been intentionally caused by the claimant. For example, if John intentionally drives the delivery truck into a utility pole for the purpose of filing for workers' comp, his injuries would not be covered.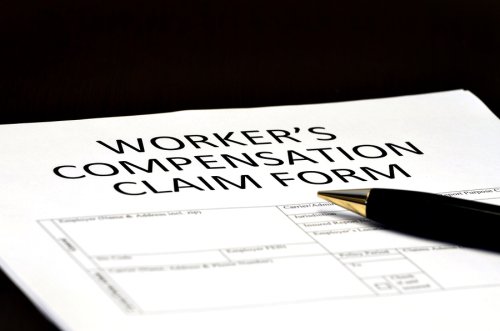 Car accidents occur around the Baltimore area every day. Unfortunately, many of them are caused by reckless drunk drivers who jeopardize the safety of everyone else on the road because of their irresponsible decisions. If you survived a car accident caused by a drunk driver, you should consult an injury lawyer right away. You shouldn't have to pay for damage inflicted by someone else. Any claim or lawsuit that your injury lawyer files on your behalf will proceed entirely separately from criminal charges against the other driver.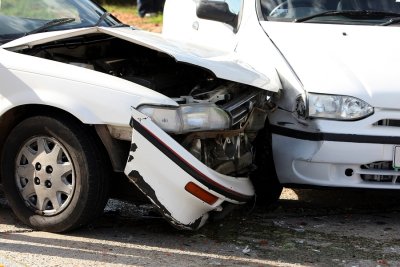 Negotiating a Just Settlement
Drunk drivers cost their insurance carriers big bucks. Because insurance companies know that juries almost always find in favor of the plaintiff in these cases, these companies are usually quite willing to settle the case. However, the insurance carrier's idea and your idea of a just settlement may be fairly disparate. It can take some back-and-forth negotiations between your injury lawyer and the insurance company to reach a fair settlement. Remember to keep your lawyer updated with any changes in your health status. If you require an additional surgery, are diagnosed with another medical problem, or otherwise experience a change in your health, this will affect the settlement negotiations.
Deciding to Take a Settlement
Your lawyer can offer advice on whether or not a settlement offer is fair in light of your losses. However, only you can decide whether to agree to settle the case or not. There's no need to rush to a decision. If you do agree to the settlement, you cannot later change your mind. However, you could decline the settlement and then reconsider a settlement at a later date, assuming that the other party is still willing to settle.
Going to Trial
If a fair settlement offer is not forthcoming, it's time to talk to your lawyer about the merits of taking the case to trial. In civil lawsuits, drunk drivers are nearly always held liable for the damages they inflict. However, you will have to be prepared to testify and have your medical records scrutinized. Your lawyer will guide you through each step of the litigation process.
Archives
2018
2017
2016
2015
2014