The dangers of drunk driving are well known, but accidents are also caused by drivers impaired by drugs. The operation of a vehicle in a negligent or reckless manner while under the influence of drugs is a crime in Maryland. If you've been charged with a drugged driving DUI, it's essential to contact a DUI attorney in Baltimore promptly. Visiting a DUI law firm to hire a DUI attorney offers your best chance of obtaining a favorable outcome for your case.
To learn more about drugged driving, consult your DUI attorney and watch this brief video. It explains that about 10 to 20 percent of drivers who cause auto accidents are impaired by drugs at the time of the crash. It also discusses the most common drugs that impair drivers. Although the safety of everyone on the roadways is paramount, individuals charged with drugged driving do have the right to arrange legal representation from a DUI lawyer.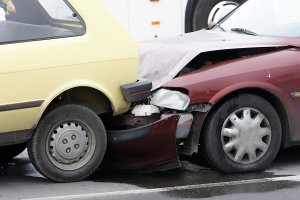 You may already know that you may be entitled to receive compensation for physical injuries sustained in a car accident. But did you know that an accident attorney may also secure compensation for your psychological injuries? When you consult a personal injury attorney serving Baltimore, be sure to inform him or her of all of the losses and problems that have occurred because of your accident.
Claims for Emotional Distress
An accident attorney may file a claim for compensation of emotional distress that may have been unintentionally or intentionally inflicted. In some cases, if the accident lawyer can prove that emotional distress was intentionally inflicted, you may be entitled to receive substantially greater compensation. An example of the intentional infliction of psychological injuries is when an individual is the victim of a driver engaged in acts of road rage.
Extent of Emotional Distress
When your attorney at law is preparing your claim, it is helpful if you can explain the extent of your psychological injuries. Any car accident or injury, whether minor or major, has the potential to inflict a certain degree of mental anguish. If your emotional distress was so severe that it interferes with your normal daily function, you have a better chance of recovering compensation. For example, consider whether your mental state after the accident has prevented you from going to work, caring for your family, or caring for yourself.
Proof of Emotional Distress
It can be difficult to prove emotional distress. One way your accident attorney may substantiate your claim is through the use of your medical records. Let your lawyer know if you have sought medical treatment, psychological counseling, or another type of care for your emotional distress. You might also keep a daily record of the severity of your psychological symptoms and the extent to which they reduced your quality of life.
Compensation for Emotional Distress
When filing your claim, your accident attorney may seek compensation for your anxiety, fear, depression, sleep loss, and similar problems. Maryland, like many other states, has damage caps that apply to personal injury lawsuits. This means that the total amount you might recover for your claim is limited. Since the limit on pain and suffering damages can be affected by new legislation, it's best to ask your attorney at law about the current damage caps.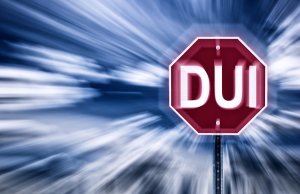 If you have been charged with a DUI , it is imperative to consult with a DUI attorney in Baltimore to learn about the upcoming process. Drunk driving is a serious charge, and only a DUI attorney can make sure your rights are protected throughout the process. If you don't hire a lawyer, you can face jail time, license revocation, skyrocketing insurance rates, hundreds of dollars in fines, and a permanent criminal record. Keep reading to find out why a DUI attorney is vital after an arrest for drunk driving.
Explain Consequences
Many people falsely believe that DUI is a minor charge, but nothing could be further from the truth. A conviction for any crime can permanently alter your life and even make it nearly impossible to find a job. A DUI law firm can assess your case and help you understand the potential fines or jail time that could accompany a trial. A DUI lawyer will also often offer a free consultation, so you can weigh the costs and benefits of taking legal counsel.
Manage Process
Dealing with a prosecutor can be incredibly intimidating. DUI arrestees also have to take on the frustrating and time-consuming task of fielding calls from a state's motor vehicle department. Your DUI and DWI attorney will complete required forms, make phone calls, and represent you at hearings so you can get your personal life and career back on track.
Reduce Penalties
Hiring a DUI lawyer is essential to ensuring you get the most minor penalty possible. If you have several DUIs or hurt someone in a DUI accident, you need a lawyer to take on these complex charges. After more than one DUI, you can face extremely harsh penalties, including serious jail time. A DUI attorney is familiar with state drunk driving and personal injury law and can ensure your liability is limited. A DUI attorney is also familiar with criminal law and can negotiate with a prosecutor on your behalf.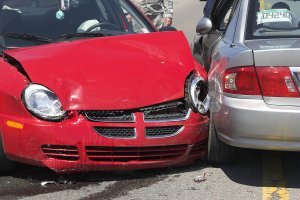 If you are hurt in a car accident, you need an accident lawyer in Baltimore by your side. A car accident attorney can help you recover compensation if the other driver is at fault for your personal injury.
After an auto accident, you may feel understandably overwhelmed and confused about your rights. An accident lawyer at a personal injury law firm is a vital resource. Your attorney at law can review the facts of your case to determine if you have a good claim for damages. If the other driver's negligence caused your injury, his or her insurance company can be responsible for your medical bills, repair costs, and missed work. Your accident lawyer can speak to the insurance company directly to negotiate a higher settlement. If the insurance company refuses to settle, your lawyer will represent you in court and argue for your right to compensation. Anytime you suffer a personal injury in an auto accident, you should consult with a car accident attorney.
Archives
2018
2017
2016
2015
2014