Common Types of Personal Injury Cases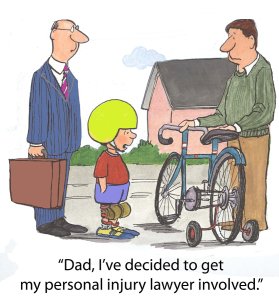 Someone may meet with a personal injury attorney serving Baltimore following a variety of situations, including car accidents, medical malpractice, and slip and fall cases. A personal injury attorney helps clients when someone else's negligent or intentional act causes harm. However, it's important to remember that not every situation in which someone suffers an injury leads to liability.
Car accident cases are some of the most common personal injury claims in the United States. A car accident lawyer represents injured victims when other drivers weren't following the rules of the road or driving as carefully as they should have been. An accident attorney helps hold negligent drivers financially responsible for injuries stemming from the car accident. However, exceptions exist in no-fault states, which require drivers to collect from their own insurance companies, unless the injury is serious. A personal injury law firm also represents those injured in slip and fall cases. Property owners are legally obligated to keep their properties safe and hazard-free. Though landowner duties may vary by state, landowners who fail to keep their properties safe may be held legally responsible for related injuries.
Archives
2018
2017
2016
2015
2014