Personal injury law is designed to protect a victim who has been injured because of someone else's negligence, failure to act, or intentional wrongdoing. If you suffer an injury, you can file a claim with the help of a personal injury attorney serving Anne Arundel County and seek compensation from the person responsible for your losses.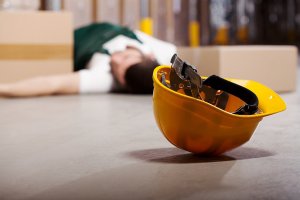 For a personal injury claim to be successful, liability and damages must be established. In other words, you must prove that the other party was directly responsible for the damages you sustained, and the nature and extent of any damages must also be proven. Most personal injury cases arise from auto accidents caused by negligent drivers. Broken bones, strained muscles, loss of limb, scars, and disfigurement are commonly sustained in car accidents. Serious injuries may result in lost work days and temporary or permanent disability. An accident attorney will negotiate with the defendant's insurance company so that you receive fair compensation to cover medical bills, lost income, and pain and suffering.
Maryland limits the amount of time in which you have to file a personal injury claim following an incident, so it's important to contact a personal injury lawyer right away.