If you are living with low vision or blindness, you could qualify for Social Security disability benefits. However, the qualification requirements are strict and the procedure is lengthy, so it is helpful to have an experienced attorney in Baltimore to assist during the approval process. Here is what you need to know about applying for disability benefits for low vision or blindness.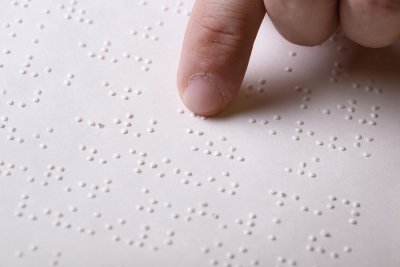 How does the Social Security Administration define blindness?
In order to be considered blind under Social Security guidelines, you must not be able to correct your vision to better than 20/200 in your better eye for a period of at least 12 months or a period that is expected to last for at least 12 months. Alternatively, you can have a visual field of 20 degrees or less in your better for the same time period. If your vision doesn't meet the definition of blindness but you have low vision that prevents you from working either alone or in conjunction with other health issues, then you still may be eligible for benefits.
What kind of disability benefits can I receive?
Two disability programs may provide benefits when you're blind or have low vision: Social Security Disability Insurance (SSDI) and Supplemental Security Income (SSI). SSDI is based on credits earned while working, so you are only eligible for it if you have ever had a job, or in some cases, based on your parents' or spouse's earnings. SSI is not based on past employment, so you are eligible for these benefits even if you don't have any work history.
How do I apply for benefits?
Although you can apply for benefits by contacting the Social Security Administration on your own, having a lawyer guide you through the process is recommended. Many people are rejected for benefits on their first try, and having an attorney can help you avoid an initial rejection and the need to appeal. An experienced attorney knows how to avoid application errors and build your case effectively.