About Jack Schmerling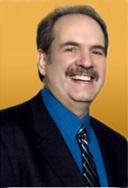 Jack Schmerling works as the sole attorney at the law firm he founded in Baltimore, Maryland. Mr. Schmerling serves clients in Glen Burnie, Baltimore, and Anne Arundel County with a focus on workers' compensation claims for those injured on the job. In addition to workers' compensation claims, he also provides compassionate representation to individuals in personal injury, DWI and traffic cases, and Social Security Disability claims. As the only attorney at his firm, Mr. Schmerling takes pride in offering personalized service and attention to each of his clients. He also offers a complimentary initial consultation to all prospective clients.
Mr. Schmerling obtained his Juris Doctor from California Western School of Law and has more than 35 years of experience. During his career, he has acquired a deep level of knowledge in the workers' compensation field. He is often called upon to testify as an authority on the subject in cases before the circuit court. Mr. Schmerling frequently shares his knowledge with others through lectures funded by the Maryland Workers Compensation Education Association, the Maryland Association for Justice, and Anne Arundel County Bar Association.
In 2010, Annapolis magazine named Mr. Schmerling among their "Leading Lawyers" in the workers' compensation category. He was also asked by the Maryland Workers' Compensation Commission to sit on a committee charged with rewriting a portion of the state's workers' compensation law.
When not serving his clients, Mr. Schmerling enjoys spending time with his wife, Sara, and their four sons. He also serves his community by serving on the boards of various charities and other nonprofits at both the state and county levels.